Sunday is Mother's Day.
Time to do something sweet for the mothers in your life. An opportunity for dads to show their kids how important it is to shine some love on the people that mean the most to us.
Because mums are having a rough time of it at the moment. The overwhelm is real. Making ends meet for many is very tough. Carrying the family's mental load is a hard slog. Parenting can be hard at the best of times and often mothers are the ones still doing much of the grunt work.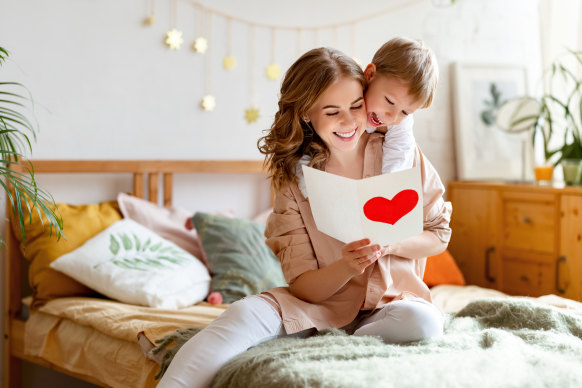 And still, it seems that in some families, partners and husbands are choosing instead to be hurtful, consciously or unconsciously, by not acknowledging the day in a meaningful way. The argument that males simply don't possess the capacity to notice/remember special days like this is baloney. Plenty of lovely blokes truly appreciate their partners and do the right thing.
But a thread on a popular local mother's social media group makes for depressing reading. One new mum is sure her partner won't do anything special for her on the day, and she's already sad about it. She's pretty certain she's right because he didn't bother to get her a present on her birthday either.
Loading
Her post is commented on by many Perth mothers who reveal they have been forced to take on the emotional labour of preparing their husbands and partners for Mother's Day too. Because men are clueless! They're daft! He doesn't like shopping for gifts! These mums lower each other's expectations with tales of how they're forgotten on the day too. How they now don't expect any appreciation because they're used to not receiving any.
Those mums. All the mums. They deserve to be shown some special love on Mother's Day. It's an opportunity to make someone happy. For the partners to take the focus off themselves and place it on someone else. To model for their children how to go about loving a partner.
Those men who have ever dared to utter the phrase, "but you're not my mother" to the mother of their children are actively choosing to upset their partner rather than make a nice gesture.