London: The World Health Organisation on Friday declared an end to COVID-19 as a global health emergency, marking a major step toward the end of the pandemic that has killed more than 6.9 million people, disrupted the global economy and ravaged communities.
The WHO's Emergency Committee met on Thursday and recommended the UN-agency declare an end to the coronavirus crisis as a "public health emergency of international concern", which has been in place for over three years.
"It is therefore with great hope that I declare COVID-19 over as a global health emergency," said WHO Director-General Tedros Adhanom Ghebreyesus, adding that the end of the emergency did not mean COVID was over as a global health threat.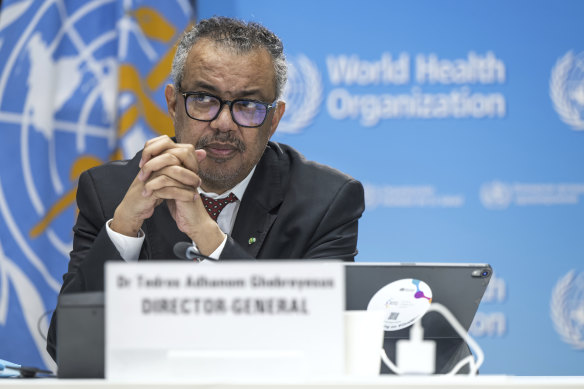 The WHO's emergency committee first declared that COVID represented its highest level of alert on January 30, 2020. The status helps focus international attention on a global health threat, as well as bolstering collaboration on vaccines and treatments.
The decision to end the global health emergency status was supported by a majority of the committee, said Didier Houssin, head of the agency's COVID emergency committee.
Lifting it is a sign of the progress the world has made fighting the disease, but COVID-19 is here to stay, the WHO has said, even if it no longer represents an emergency.
The death rate has slowed from a peak of more than 100,000 people per week in January 2021 to just over 3,500 in the week to April 24, 2023, according to WHO data, reflecting widespread vaccination, availability of better treatments and a level of population immunity from prior infections.
Ending the emergency could mean that international collaboration or funding efforts are also brought to an end or shift in focus, although many have already adapted as the pandemic has receded in different regions.