With Western Australia gleefully landing yet another multibillion-dollar budget surplus on Thursday, Victoria has every right to complain about a national GST distribution that has patently become less fair with every passing year.
When, in 2018, the federal Coalition government legislated to change how the GST was distributed to the states and territories, WA was the major beneficiary, seeing its bottom line improve overnight thanks to a redistribution that guaranteed all jurisdictions at least 70¢ for every dollar they contributed.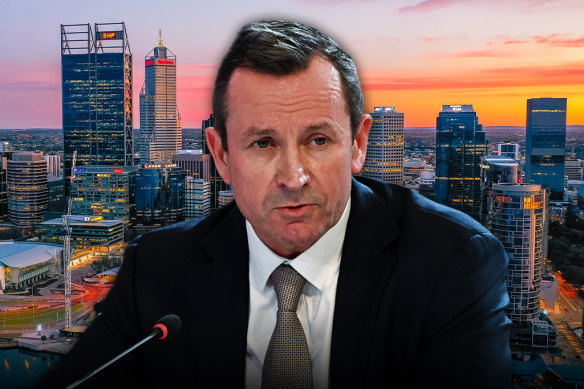 The scheme, which undermined the system of horizontal fiscal equalisation, the complex methodology that the Commonwealth Grants Commission uses to parcel out GST revenue according to need, had been conceived as a short-term political necessity to help Scott Morrison hold the west in the 2019 federal election, which it went on to do.
There was also a reasonable argument that WA had historically been hard done by thanks to a resources boom in which its share of the GST dropped in 2017-18 to a shade over 34¢ in the dollar (the ACT, in contrast, received almost $1.20). The new arrangement was seen by some as just compensation; moreover, as resource prices were subsequently expected to fall and tax revenue to drop, WA's share of the GST was expected to naturally rise to a level that would have made the Morrison floor irrelevant anyway.
Yet resource prices did not drop as predicted and WA's GST take has, accordingly, remained artificially inflated: without the intervention, its share would have fallen to 16¢ in the dollar this year. The result, as far as the Labor McGowan government is concerned, amounts to a windfall that has now seen it post a string of six budgets firmly in the black, including a final net operating surplus for 2022-23 of $4.2 billion.
Loading
You know that energy rebate announced with much fanfare in the federal budget? Eligible households in WA have already been getting it for years thanks to a state government awash with cash. This year all households will receive at least $400 off their electricity bill irrespective of income, with concession card-holders to get significantly more.
Victoria, wrestling with debt that in 2022 topped $100 billion for the first time, has complained bitterly about WA's good fortune, especially as a clause that guaranteed no other jurisdiction would be any worse off as a result of the carve-up – to the cost of the national taxpayer – expires in mid-2027, after which we will be on our own.
It is no surprise that Premier Daniel Andrews is energetically advocating for his own state, fulminating to the federal government in March, "So you want to keep WA better off. Then don't think that we are paying for it, because we are not. We are just not."