Ilsa is the first category 4 cyclone to hit Western Australia in a decade.
Loading
The last weather event of this magnitude was Tropical Cyclone Christine, which made landfall between Karratha and Port Hedland at midnight on December 31 in 2013.
It brought heavy rainfall – 134.2mm was recorded in Roebourne before the rain gauge broke – and caused disruption to mining and shipping operations.
Department of Fire and Emergency Services commissioner Darren Klemm said his team was prepared for the worst, landing almost 100 personnel in the Pilbara/Kimberly region to support local crews.
"We've significantly boosted our resources in the northwest to keep the community safe," Klemm said.
Nine News Perth reporter Ezra Holt said the atmosphere in the area was ominous.
"People are on edge. It's really menacing," Holt told WAtoday from Port Hedland, where he and Nine cameramen Lewis Hayes will be covering Ilsa's touchdown.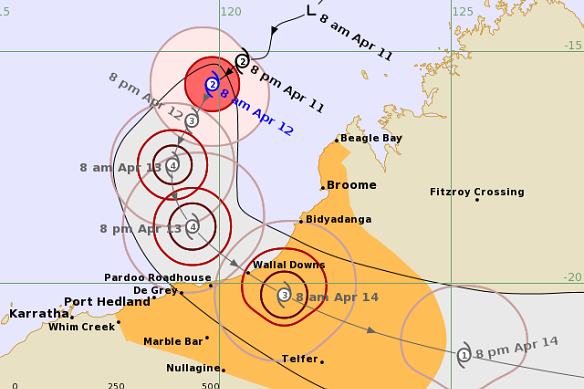 Holt said that campers on Eight-Mile Beach have mostly left, along with the staff of the Pardoo Roadhouse on the Great Northern Highway outside of Port Hedland.
"One of the workers who had never experienced a cyclone in Australia was really scared. He was thankful he was able to leave and go to Port Hedland where he felt more safe."
Owners and workers at the Wallal Downs Station, which is also in Ilsa's path, have evacuated.
"They lost everything 10 years ago, so they're aware of the consequences," said Holt.
Port Hedland mayor Peter Carter said there had been a building boom in recent years and many structures had not been tested by a cyclone of Ilsa's projected strength.
"We're watching it very closely. Everyone is on alert here," he said on Wednesday.
"This will be a big test for us to find out how good the infrastructure in the town [is] and how good are the houses that have been built."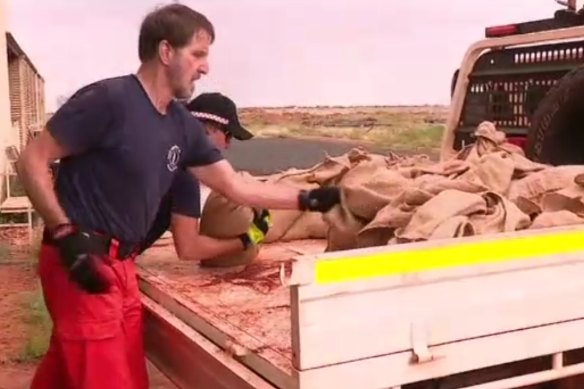 Carter said building codes stipulated cyclone-strength construction methods "so strength-wise, they should be OK".
"It'll be a 24-hour thing and we shouldn't lose power hopefully, but it's a big cyclone."
Carter said the town of about 16,000 people was working hard to prepare for Ilsa's arrival.
"Being a transient town we're trying to get people who haven't been through a cyclone to put their barbecues away, their outdoor furniture, and their wheelie bins away because those things can become missiles when you get over 200km/h winds," he said.
The Port Hedland port is also being cleared of vessels including iron ore carriers.
The town is home to Australia's largest bulk export port, used by companies such as BHP and Fortescue Metals Group to ship iron ore.
with AAP