"We got some work to do to make sure we can still compete with the new, shiny hip people on the block, too," Tyack said.
"We think there's value in that master brand for us, even though it includes the word 'soy', as being a trusted and known brand."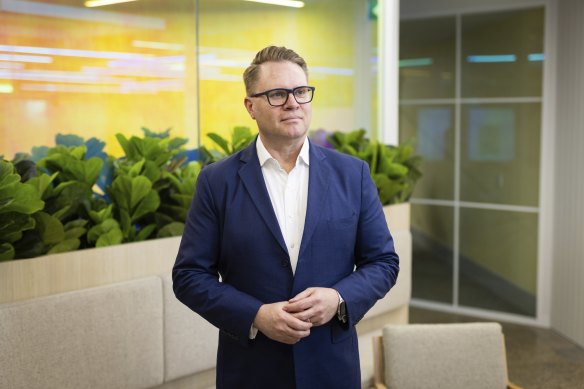 The plant-based beverage business has enjoyed high single digit growth over the past few years, according to Tyack, but Vitasoy will have to pick up the pace if it is to hold its own against a competitive landscape and create demand in a declining category.
"We have to be at that level of growth. Otherwise we're falling away with relevance and [lose] market share."
The profitability of Vitasoy's Australian operations is slipping. Its latest annual report lodged to ASIC reveals profits after income tax for the 2022 financial year was $3.7 million, down from $4.2 million in 2021.
Yet, there's a reason why Vita International paid Bega $51 million to claim full ownership of the company. Despite the market headwinds, Vitasoy Australia punches above its weight within the Vitasoy business itself. Mainland China represents the majority (60 per cent) of Vita International's turnover, followed by the Hong Kong market at 25 per cent. Australia takes bronze with 8 per cent.
Loading
"We're the most developed Western market for the group," says Tyack. "We also lead in some other ways."
Vitasoy Australia has been expanding its plant-based products outside of milk and has found success in its soy yoghurt range, sold in Woolworths, and a range of ready-to-drink bottles of coffee with plant-based milk.
The local operation, which has a manufacturing site based in Wodonga, is also a production powerhouse: it exports products back to Hong Kong, Singapore, the Philippines, Taiwan and the Middle East.
But Tyack is devoting most of his energy to making a splash Down Under.
"We recognise that with the influx of global brands, new entrants, you've got to keep pace with what the sensory experience is. We're constantly in internal comparisons with new offerings," he says.
"Are we at the marketplace with our service, price and quality offer? If we're not, reformulate.
"We know we've got some room to grow in improving our soy offer. Bonsoy is a very good milk coffee offer. We've got room to improve our almond offer. There's still room to improve the oats offer, too."