A $500 million redevelopment of the Powerhouse Museum at Ultimo is under a cloud after a long-hidden report surfaced that recommended state heritage listing of parts of the museum now slated for demolition later this year.
The Herald has obtained a copy of the draft report by eminent heritage consultant Alan Croker whose firm's contract ended shortly before he could officially deliver his final draft.
He found significant parts of the 1988 museum extensions deserved conservation and protection.
Croker's draft conservation management plan shows the site was of historical and exceptional cultural significance for its collection of 19th-century historic buildings on the site of the first power station constructed for Sydney's electric tram network and its later adaption in 1988 as a museum precinct.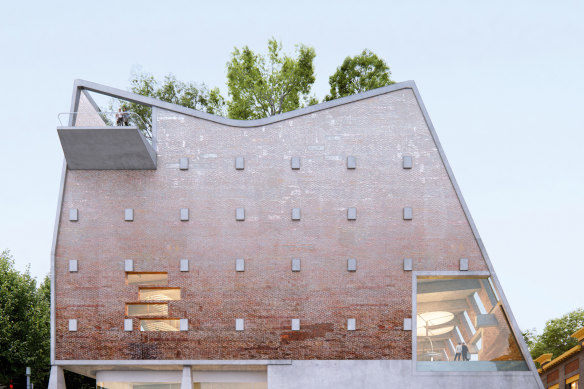 These findings were not included in the planning documents used to justify redevelopment of the Ultimo museum for a new main entrance, reoriented to the Goods Line and new public square, rooftop gardens, and multi-storey annex running the length of Harris Street across its forecourt.
The "renewal" plans are now being finalised by winnning architect team, Architectus, Durbach Block Jaggers Architects, Tyrrell Studio, Youssofzay + Hart, Finding Infinity and Arup.
The plans require the demolition of the arched galleria constructed when the former power station was converted into Australia's iconic science, applied arts, and technology museums.
Croker rates the galleria which references the Garden Palace, which burnt to the ground in 1882 and housed the museum's foundation collection, as being of exceptional significance, the half-arched building on Harris St, less so.
Croker's contract was believed to have been terminated days before finalising the report in April 2022 that confirmed the "Powerhouse Museum in its setting reaches the threshold for state significance".