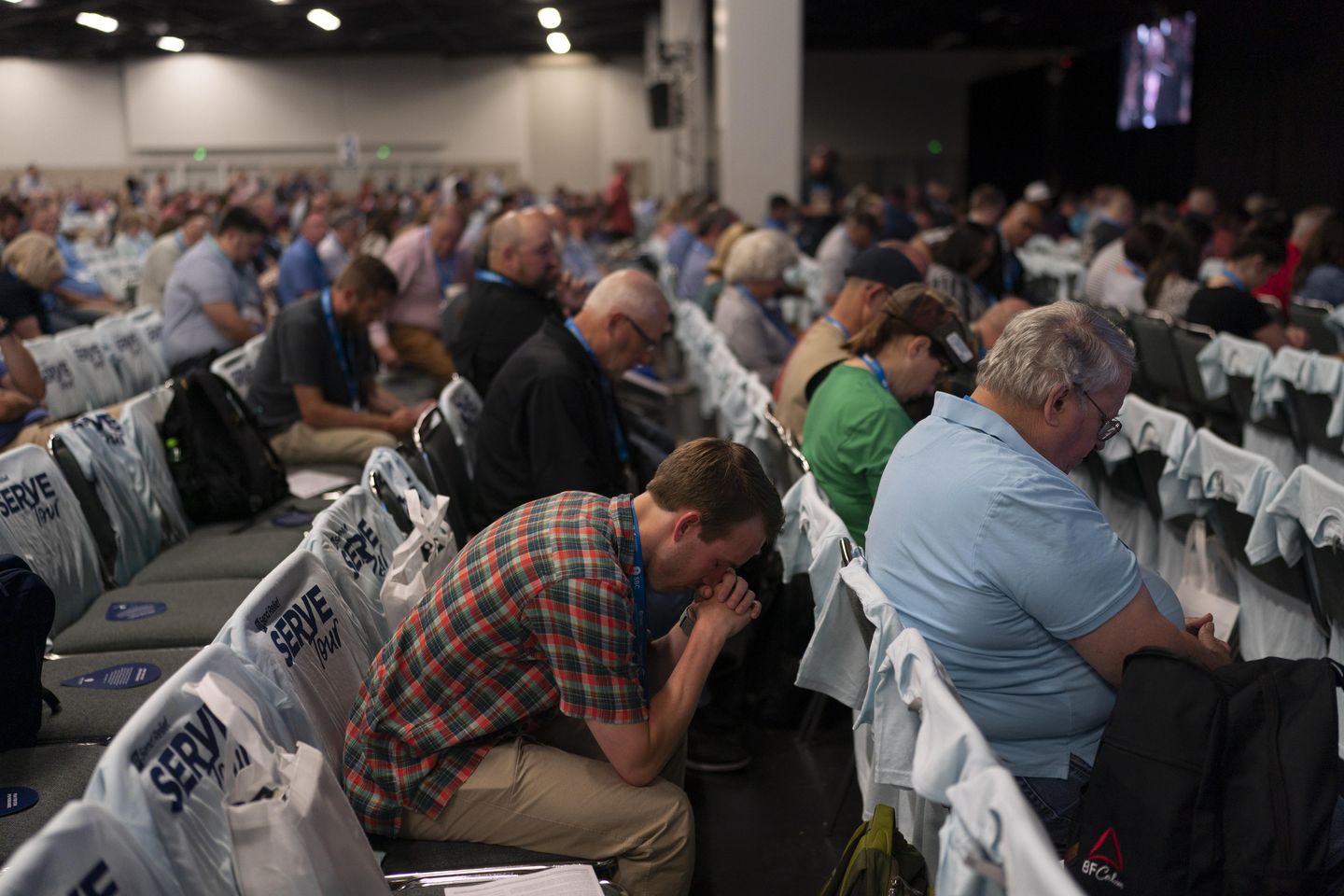 The Southern Baptist Convention said Tuesday its membership fell by 457,371 last year, the largest single-year numerical shortfall in over a century and erasing decades of growth.
Statistics reveal the 13.2 million-member denomination is still America's largest Protestant group, although it's seen declines of 3% the past three years. The new figure is equal to the 13,196,979 reported in 1978, the denomination said.
SBC membership peaked at 16.3 million in 2006, according to numbers recorded by the independent Association of Religion Data Archives. Membership declines began in 2008, data from SBC publishing arm Lifeway Christian Resources indicates.
There were 47,198 Southern Baptists congregations in 2022, down 416 from a year earlier, a 0.87% decrease.
Some good news surfaced in the annual statistical survey: Baptisms were up by over 16% in 2022 to a total of 180,177. There was a 5.46% increase in in-person worship attendance and a 4% growth in small-group attendance. Donations to Southern Baptist congregations increased by 2% to $9.9 billion, the Annual Church Profile, a product of LCR and state Baptist conventions, revealed.
"In a season where pennies are having to be pinched and spending is strategic, church members are demonstrating an increased dependence upon their faith in God," said Willie D. McLaurin, interim leader of the SBC Executive Committee.
According to Scott McConnell, executive director of Lifeway Research, which announced the numbers, the statistics don't indicate a sudden exodus as much as updated reporting from local churches.
"Much of the downward movement we are seeing in membership reflects people who stopped participating in an individual congregation years ago, and the recordkeeping is finally catching up," Mr. McConnell said in a statement.
He said, "Membership totals for a congregation immediately reflect additions as well as subtractions due to death or someone removing themselves from membership. But many congregations are slow to remove others who no longer are participating."
The geographic distribution of Southern Baptist members varies widely, the 2022 report indicates. The Maryland-Delaware Baptist Convention reports 72,259 members, while Virginia's two Baptist conventions show a combined total of 517,401 members.
The relationship between the District of Columbia Baptist Convention and the national SBC ended in 2018. As a result, churches that wished to remain with the SBC affiliated with neighboring state conventions or directly with the national organization, making District-specific numbers unavailable.
While the national organization reports a membership decline, weekly attendance is up, with an average of 3.8 million attending each weekend last year, 5% more than the 3.6 million reported for 2021.
Southern Baptist congregations in six states averaged more than 200,000 in-person worshippers each weekend of 2022: Texas (438,865), Georgia (378,520), Florida (362,808), North Carolina (310,722), Tennessee (262,249) and Alabama (207,232). In four conventions — Iowa, Pennsylvania-South Jersey, New England and Dakota — weekly attendance was greater than members on the rolls in each area.