Chelsea striker Sam Kerr says carrying Australia's flag at King Charles' coronation was an "amazing honour" despite initially worrying about having to miss training with Chelsea.
Kerr led her nation's delegation into Westminster Abbey after being selected by Prime Minister Anthony Albanese as flag bearer.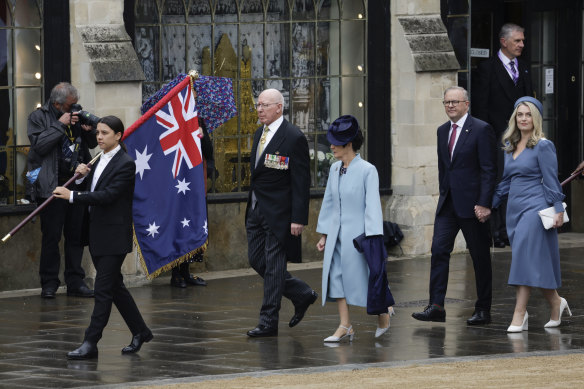 She joined world leaders at the ceremony on Saturday, sandwiched in between scoring for her club against Liverpool on Wednesday, May 3 and then scoring again against Everton last Sunday, a little over 24 hours after seeing the King and Queen crowned.
"I got offered the opportunity to be a part of it about a month ago while I was in an international camp," Kerr said, speaking ahead of Sunday's FA Cup final at Wembley.
"I originally thought the Everton game was on the same day, so I thought it was not doable, but Emma [Hayes, Chelsea's manager] and the club were kind enough to let me attend.
"It's an amazing honour and something I'll probably tell my kids about in 10 to 15 years. It's been a crazy week.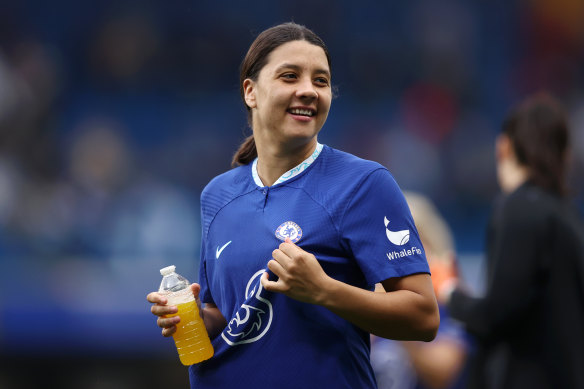 "I was partly worried about missing a training session because that's just who I am, but it all worked out, we had two wins, and I got to attend the King's Coronation, which was something that was an amazing experience for me and a proud moment for my family."
The honour came in a big year for Kerr and the Matildas just two-and-a-half months before they co-host the World Cup alongside New Zealand. The tournament begins on July 20 and Kerr, the national captain, will be the event's poster star.