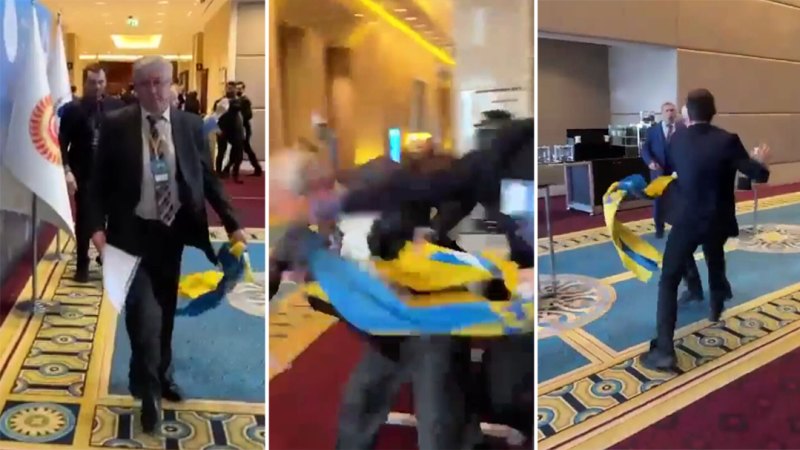 Russian delegate punched in the face by Ukrainian MP after stealing flag
We're sorry, this feature is currently unavailable. We're working to restore it. Please try again later.
A fight broke out between Ukrainian and Russian delegates after the latter tore down a Ukrainian flag at a conference in Turkey.