The Coalition's newly appointed Indigenous Affairs spokeswoman Jacinta Nampijinpa Price says the Voice to parliament will divide her family, in a new campaign funded by right-wing lobby group Advance Australia.
Price and her Scottish-Australian husband Colin Lillie appear in a video, a portion of which was released yesterday by a new campaign outfit called Fair Australia, which describes itself as "a grassroots movement of Australians" but is run and paid for by Advance Australia.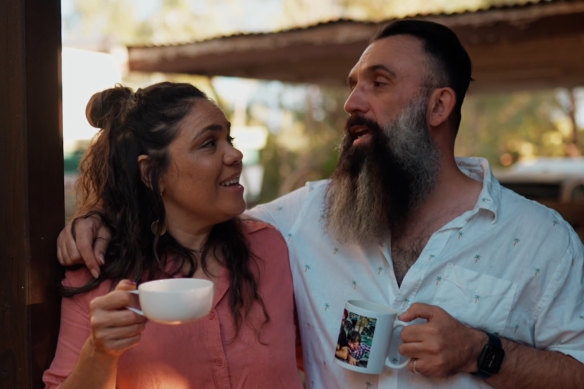 "Later this year they want to establish a so-called Voice to parliament. This is a really big deal," Price says in the advertisement.
"The Constitution is the rule book for governing the country, and they want the rules to change. This will divide us."
Opposition Leader Peter Dutton appointed Price, who has opposed the Voice to parliament, as shadow minister for Indigenous Australians this week.