Tried to find somewhere to eat your takeaway in a domestic airport terminal recently? I just did, Sydney's T2 domestic terminal, 10am on a Thursday morning and it's packed. The only free table is cluttered with someone else's scraps and I'd give about two stars to my $5.20 coffee and my $9.90 ham and cheese croissant. Melbourne's domestic terminal was much the same last time I was there in January. What's the alternative for a traveller on a domestic economy flight?
Happily there is one. Annual lounge access, either with the Qantas Club lounge or Virgin Australia's Lounge membership. Either makes domestic travel more pleasant, and might even save you money in the long term, but only if you fly often and make the most of your membership entitlements.
Qantas Club lounge membership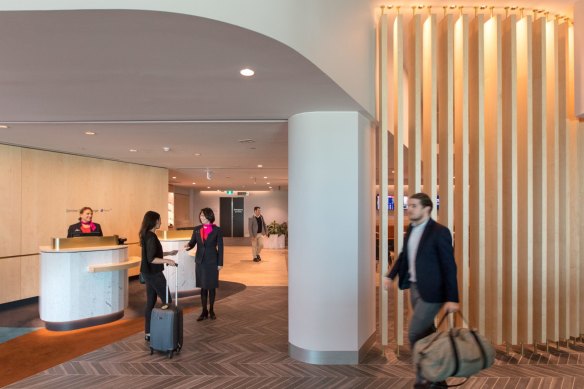 The Qantas Club network covers all state and territory capitals as well as many regional airports. Qantas Clubs can be found at Alice Springs, Cairns, Gold Coast and Townsville. Club members can also access the airline's Regional Lounges in Broome, Coffs Harbour, Devonport, Emerald, Gladstone, Kalgoorlie, Karratha, Launceston, Mackay, Port Headland, Rockhampton and Tamworth.
Amenities in most capital city lounges include free Wi-Fi internet, showers, complimentary food and beverages, barista service and bar service after midday. Regional lounges lack the showers and barista service. Provided they're flying in Qantas metal, club members get extra checked baggage allowance, with the weight dependent on the route and class. Members can also bring one guest into the lounge per visit provided both are ticketed to fly Qantas, QantasLink or Jetstar.
The cost of joining the Qantas Club is $99, on top of the annual membership fee of $600. There is also the option to pay for two years membership, which costs $1100, or four years at $2000. Once you're on board, the cost of renewing your membership drops marginally, starting at $540 for a single year, $980 for two years or $1850 for four more years. Partners of club members can join at a reduced rate of $360 for one year, plus the joining fee, provided they reside at the same address. That's a big plus for couples who travel frequently but not together.
Virgin Australia Lounge membership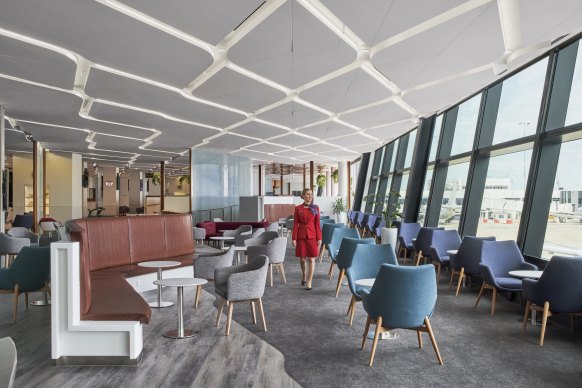 VA lounges are located in all state capitals (except Hobart), plus the Gold Coast and Canberra. Unlike Qantas Club lounges, the VA lounges are the same as for the airline's business class flyers. Facilities include free Wi-Fi internet, a hosted food bar with different menu options for breakfast, lunch and dinner, barista coffee and a bar service available from midday. Lounge members can bring in up to three children. The cost of Virgin Australia Lounge membership is $399 per year.