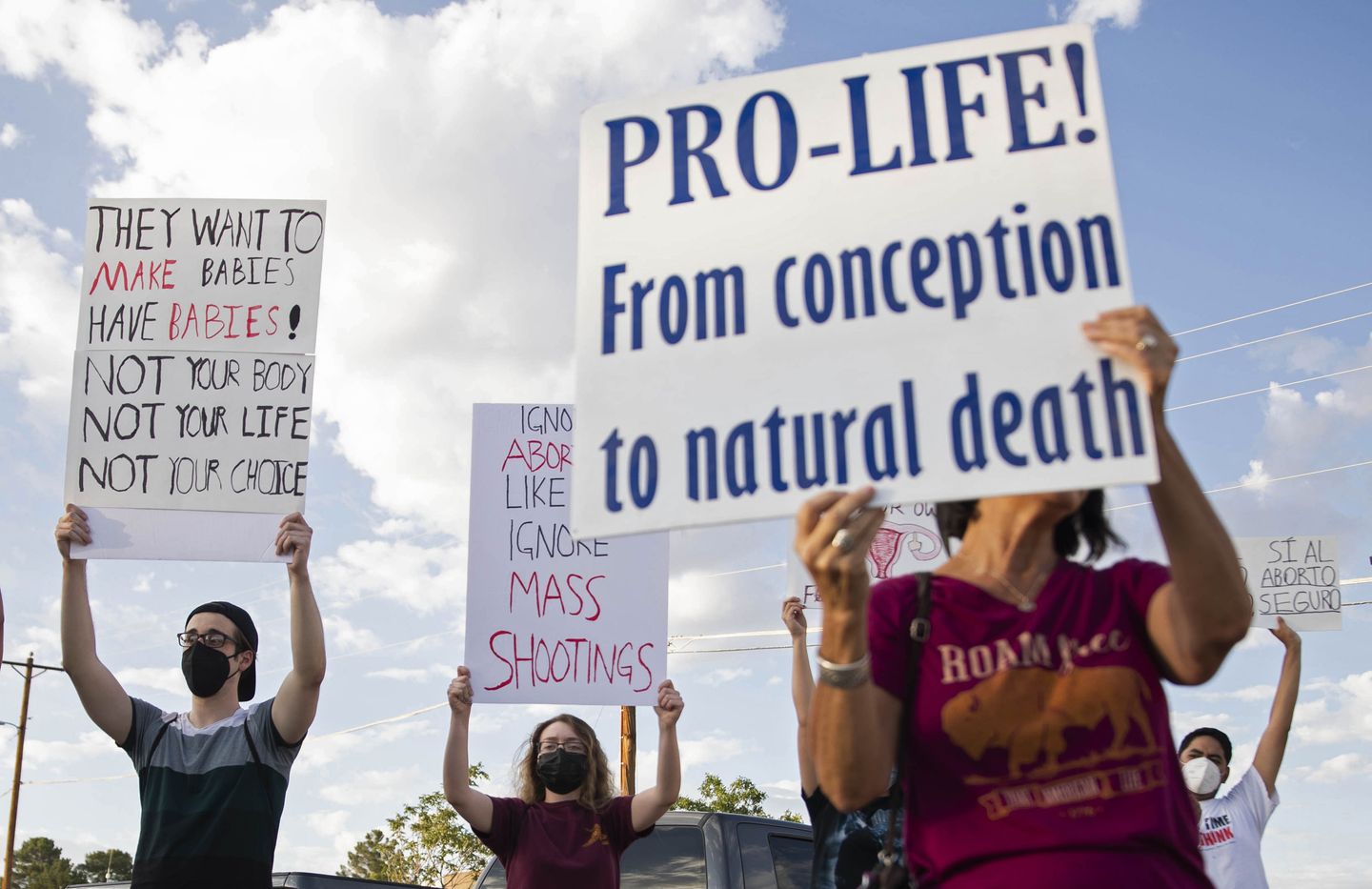 Republicans are rushing back to the drawing board for a winning message on abortion after the post-Roe scoreboard favored Democrats at the ballot box.
Liberal Judge Janet Protasiewicz's 11-point drubbing of conservative Daniel Kelly in the Wisconsin state Supreme Court election last week is the latest example of how the U.S. Supreme Court's overturning of Roe v. Wade has strengthened the hand of Democrats. They are running unapologetically on abortion rights messages, raking in gobs of campaign cash with a newly impassioned pro-choice battle cry and winning.
In the November elections, Democrats flipped seats and won full control of legislative chambers in Michigan, Minnesota and Pennsylvania. They did not lose any of the statehouses they already controlled. It was the first time since at least 1934 that the party in power in the White House had pulled off that feat, according to the Democratic Legislative Campaign Committee, which focuses on state legislative races.
Democrats also flipped a seat in the U.S. Senate, limited their losses in the House and won state referendum battles on abortion access after the high court's ruling last year in Dobbs v. Jackson Women's Health Organization sent the abortion issue back to the states.
Matt Carpenter, director of the conservative Family Research Council's political action group FRC Action, said Mr. Kelly was outspent and outhustled in Wisconsin, but he said Republicans and pro-life candidates can strengthen their message.
"When the pro-life movement is messaging on protecting children, they are winning," Mr. Carpenter said. "We have to humanize the child in the womb and inform voters what is at stake here."
Pro-life advocates note that voters rewarded Republican governors, including Ron DeSantis in Florida, Brian Kemp in Georgia and Greg Abbott in Texas, none of whom flinched when they signed abortion restrictions into law.
Pro-life activists said Republicans who attack the issue head-on win elections and those who ignore or avoid the issue lose because they allow opponents to define them.
"That's why it is imperative that Republicans stand up and speak out on this issue and not let their opponents define them," SBA Pro-Life America said in a statement. "Republican candidates win in competitive races when they expose their opponents' no-limits approach to abortion."
Republicans are sorting through the setbacks and working to strike a balance between catering to their loyal pro-life base without alienating other voters. That is proving to be a hard sell with voters who for more than 50 years were accustomed to having abortion as a constitutional right.
Gallup polls show that the share of Americans who say abortion should be illegal in all situations has sunk from 21% in 1976 to 13%. Meanwhile, the number who say abortion should be legal under any circumstance has climbed from 22% to 35%.
The slice of the electorate backing abortion only under certain circumstances has been less volatile, slipping from 54% to 50%.
Republicans at the state and federal levels have tried to attract voters by rallying around 15-week abortion bans. They tout polls showing more voters support than oppose that type of limit as long as they include exceptions for cases of rape, incest or risk to the physical health of the mother.
The challenge for Republican candidates is that the abortion debate often is framed as an all-or-nothing choice.
That dynamic has tripped up Republicans. In November, Kansas voters rejected — by a 59% to 41% margin — a proposed state constitutional amendment that would have eliminated the right to abortion in the state. 
The issue also hit governors' races.
In Michigan, Gov. Gretchen Whitmer went all-in on abortion rights and helped drive turnout for Democrats up and down the ticket.
She won a second term by 10 percentage points. Democrats flipped control of the state Legislature. Voters also approved by a 57% to 43% margin a constitutional amendment guaranteeing reproductive rights.
"Clearly in Michigan, the reason Republicans lost control of the state House and state Senate last year was because of Dobbs," said Steve Mitchell, a Michigan-based Republican Party strategist.
On Wednesday, Ms. Whitmer signed a bill repealing the state's 1931 law criminalizing abortion that the Dobbs decision had revived.
Mr. Mitchell said efforts to erode abortion rights in Michigan could backfire now that voters have made it clear that they want abortion accessible, even if that means some people take it to the extreme.
"What would happen in my mind is the opposition will define it once again as either you are for abortion or against it, and people are easily persuadable — especially young voters, who will flock to the polls and they will vote against that sort of proposition and for Democratic candidates," he said.
That dynamic played out in Judge Protasiewicz's landslide win in Wisconsin.
Polling places were mobbed with young voters, particularly around college campuses. Soccer moms flocked to the polls in suburban areas that tend to swing statewide elections.
"We do know there was a very high turnout of women and young people," said state Rep. Christine Sinicki, a Democrat. "That is what I would attribute [the victory] to."
Wisconsin Democrats, like their counterparts in Michigan, also had a massive influx of pro-choice money.
The group behind the push for the Michigan constitutional amendment raised a whopping $45 million. More than $46 million was spent in the Wisconsin state Supreme Court race, shattering the record of $15 million raised in a 2004 Illinois state Supreme Court race.