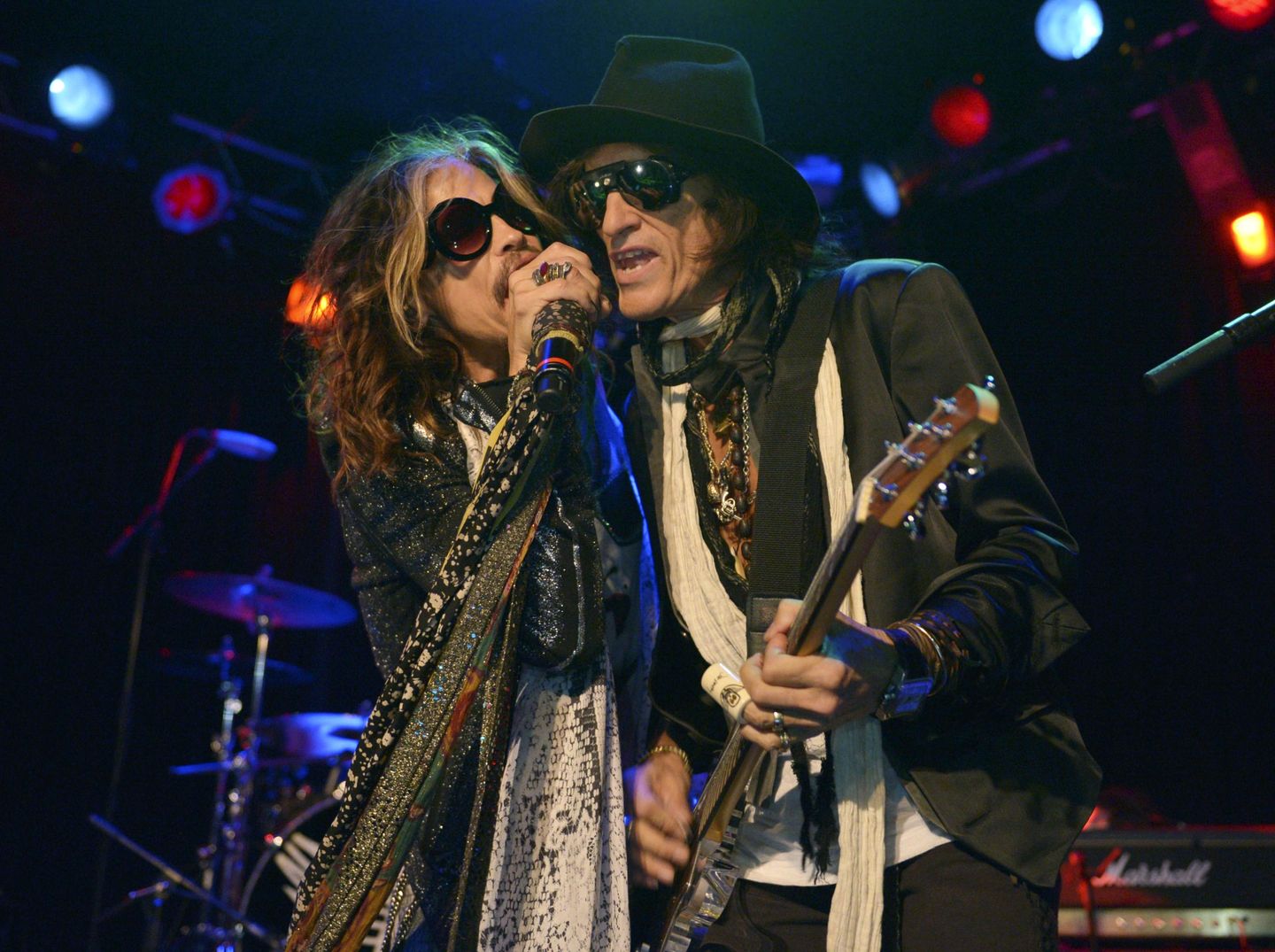 Rock band Aerosmith announced its farewell "Peace Out" tour Monday. 
Fans hoping to rock out, dream on and experience that sweet emotion one last time will be able to buy tickets on the Ticketmaster platform starting at 10 a.m. Friday.
"It's not goodbye; it's PEACE OUT! Get ready and walk this way; you're going to get the best show of our lives," the band wrote in its announcement.
The band also put out a video declaring the tour will feature Dolly Parton, Eminem, Ringo Starr, Terry Crews, Kelly Clarkson, Guns N' Roses guitarist Slash and comedian Bill Burr.
The tour, featuring the Black Crowes as a guest band, will start Sept. 2 in Philadelphia and end Jan. 26 in Montreal. A highlight will be a hometown gig in Boston for New Year's Eve.
The tour will stop in 40 cities, all in the U.S. except the final show in Montreal and a Sept. 12 appearance in Toronto.
Aerosmith, founded in 1970, has won four Grammys and last put out an album with 2012's "Music From Another Dimension!" 
"It's kind of a chance to celebrate the 50 years we've been out here. You never know how much longer everybody's going to be healthy to do this. … It's been a while since we've actually done a real tour," lead guitarist Joe Perry told The Associated Press.
Mr. Perry also told the AP it's possible that domestic or international dates could be added before the end of the tour.
"It's the final farewell tour, but I have a feeling it will go on for a while. But I don't know how many times we'll be coming back to the same cities. It could very possibly be the last time," Mr. Perry explained.
While most of the band's lineup will be on tour, the group will be without founding member and drummer Joey Kramer.
"While Joey Kramer remains a beloved founding member of Aerosmith, he has regrettably made the decision to sit out the currently scheduled touring dates to focus his full attention on his family and health. Joey's unmistakable and legendary presence behind the drum kit will be sorely missed," the band said in a statement.