Queensland Premier Annastacia Palaszczuk has framed her third-term Labor government as the "underdog" 18 months out from an election, after survey results published last week.
The shift in messaging came after she was asked in Bundaberg about News Corp polling suggesting the LNP was slightly favoured among voters in a two-way breakdown against Labor.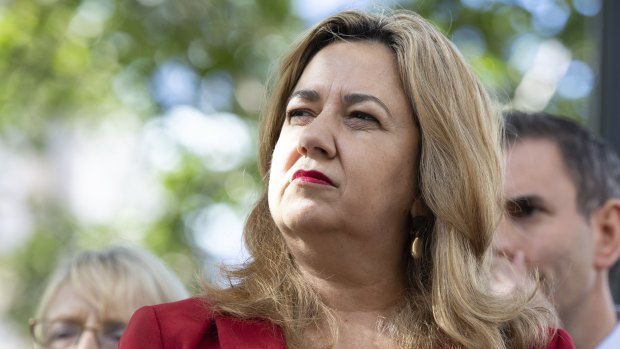 "Oh, it means that we're definitely the underdog when it comes to the next election," Palaszczuk responded to the question of whether that result concerned her.
"And you know, we have to fight every single day and the people of Queensland know me, they know that I care about them, they know that I'm absolutely focused."
The press conference, and public comments, were Palaszczuk's first since the survey.
She has framed herself and Labor as the underdog at various points before the past two elections.
The News Corp survey results from across seven days into early April followed polling published by this masthead across a broader period from mid-January showing similar trends.
That survey, by Resolve Strategic, suggested Labor remained ahead of the LNP on primary voting intentions – and Palaszczuk remained ahead of LNP leader David Crisafulli as preferred premier – despite dips in support for the major parties and satisfaction with both leaders.