Andrew Norton, professor in the practice of higher education policy at Australian National University, said language study at university was in structural decline as students flocked towards health degrees.
"They [language courses] have been struggling for a long period of time and because higher education is basically an economies-of-scale industry, it's very difficult for them to keep those open when student numbers fall," he said.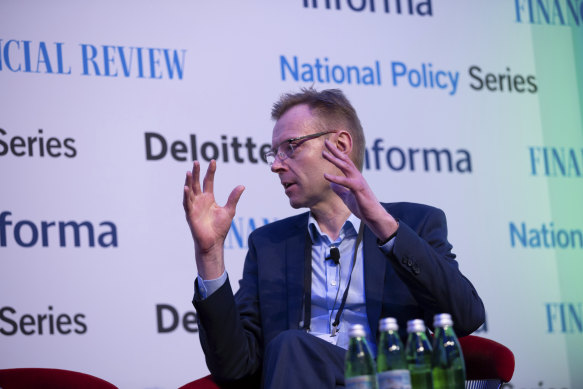 "And there's been a long-term structural trend in favour of health subjects in particular. That reflects changes to the Australian labour market, and generally speaking, student demand follows the labour market."
Kim Paino, the general manager of marketing and engagement at the Universities Admissions Centre in Sydney, said areas of study come in and out of favour in line with social and cultural trends.
Loading
"A few years ago, there was an increase in interest in forensic psychology, which was dubbed the 'CSI effect'," she said.
"In the last couple of years, unsurprisingly, we've seen more of a focus on things like data and cybersecurity, and on courses that provide opportunities for interdisciplinary projects and industry engagement – again, not surprising when there is a lot of discussion in the community about employability and soft skills."
Swinburne University said it was offering more undergraduate courses now than in 2019, including the new Bachelor of Cybersecurity, Bachelor of Data Science and Bachelor of Applied Innovation.
Monash University, which slashed some theatre and music courses in 2020, said its "undergraduate portfolio has experienced minimal change, with most changes including the introduction of new double degrees, that pair existing single degrees".
Loading
Deakin University said its courses were regularly updated in response to employer, community and student demand, and it had introduced a Bachelor of Artificial Intelligence.
Victoria University said it had added cybersecurity, allied health and early childhood teaching undergraduate courses due to "a growing need for certain careers in Melbourne's west and beyond".
La Trobe University said its courses had been "renewed and refreshed over the past four years to meet increasing demand for flexibility", while RMIT has consolidated separate business degrees.
John Buchanan, director of the Mental Wealth Initiative at Sydney University, said the tertiary sector was responsive to fluctuating student demand but warned it was "critical not to lose deep capability across multiple core areas including humanities and the arts".
Loading
The University of New South Wales has revised 30 bachelor degrees in the past five years, adding new degrees in nutrition, pharmaceutical medicine and pharmacy, exercise science and exercise physiology, plus new double degrees including a bachelor of fine arts/arts.
The University of Sydney slashed the number of undergraduate degrees it offered in 2018, and has added pharmacy, psychology, education and music degrees recently.
The University of Wollongong has added an early childhood education degree to help plug industry shortages, introduced a bachelor of arts in western civilisation through a partnership with the Ramsay Centre for Western Civilisation, and closed some specialist double degrees.
The Morning Edition newsletter is our guide to the day's most important and interesting stories, analysis and insights. Sign up here.