The Abbey is already filling fast with still nearly three hours to go until the ceremony begins.
Singer-songwriter Nick Cave and comedian Adam Hills are among those who have arrived.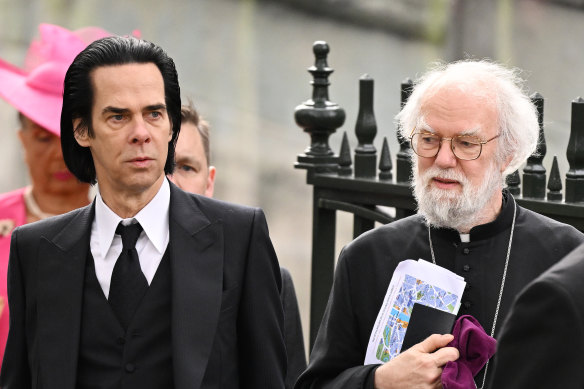 Read more about why Cave accepted the exclusive invitation here: 'Stupefyingly spectacular': Why Nick Cave is attending the coronation.
According to our correspondent in the Abbey, the front-row seats as you enter from the grand west door are already full.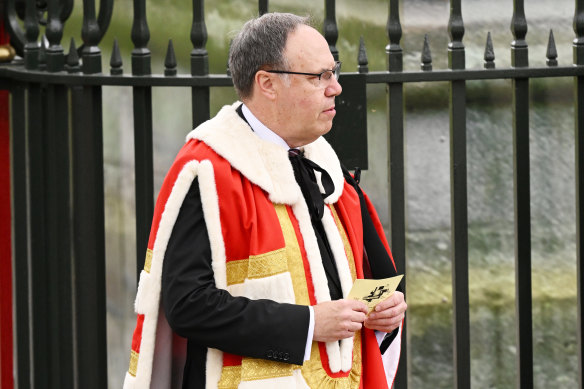 Overall the Abbey is around a quarter full. There's a sense of bustle at the back entrance as you'd imagine and, surprisingly, the security is both efficient and light-touch.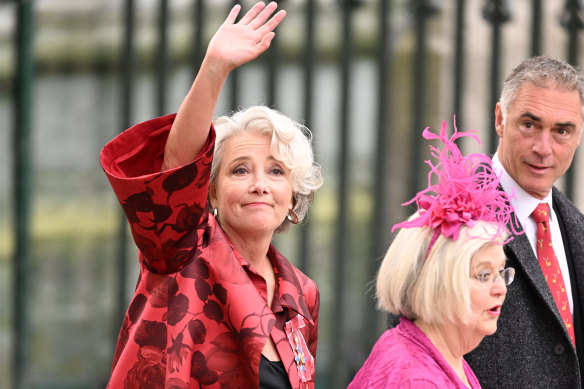 Children, members of the orchestra and yes, journalists, are milling about and the Abbey herself looks immaculate.
Those in the gothic cloister are moving about briskly but there's no sense of panic, just the trademark calm that you'd expect of the British on days like today.
Among the early guests to arrive are comedian Stephen Fry and the Australian billionaire Sir Michael Hintze who, wearing his red Lords robe, has secured a berth at the front of the peers' section.
The nave, where Baron Hintze is seated, will also be where the Australians attending the ceremony will be.
While it offers a good view of the procession, the Australians will not be able to see the altar where the coronation action happens.
Read more about the Australians invited to attend the coronation from our Europe correspondent Rob Harris: 'If Albo can go, I probably can': The Australians with invites.