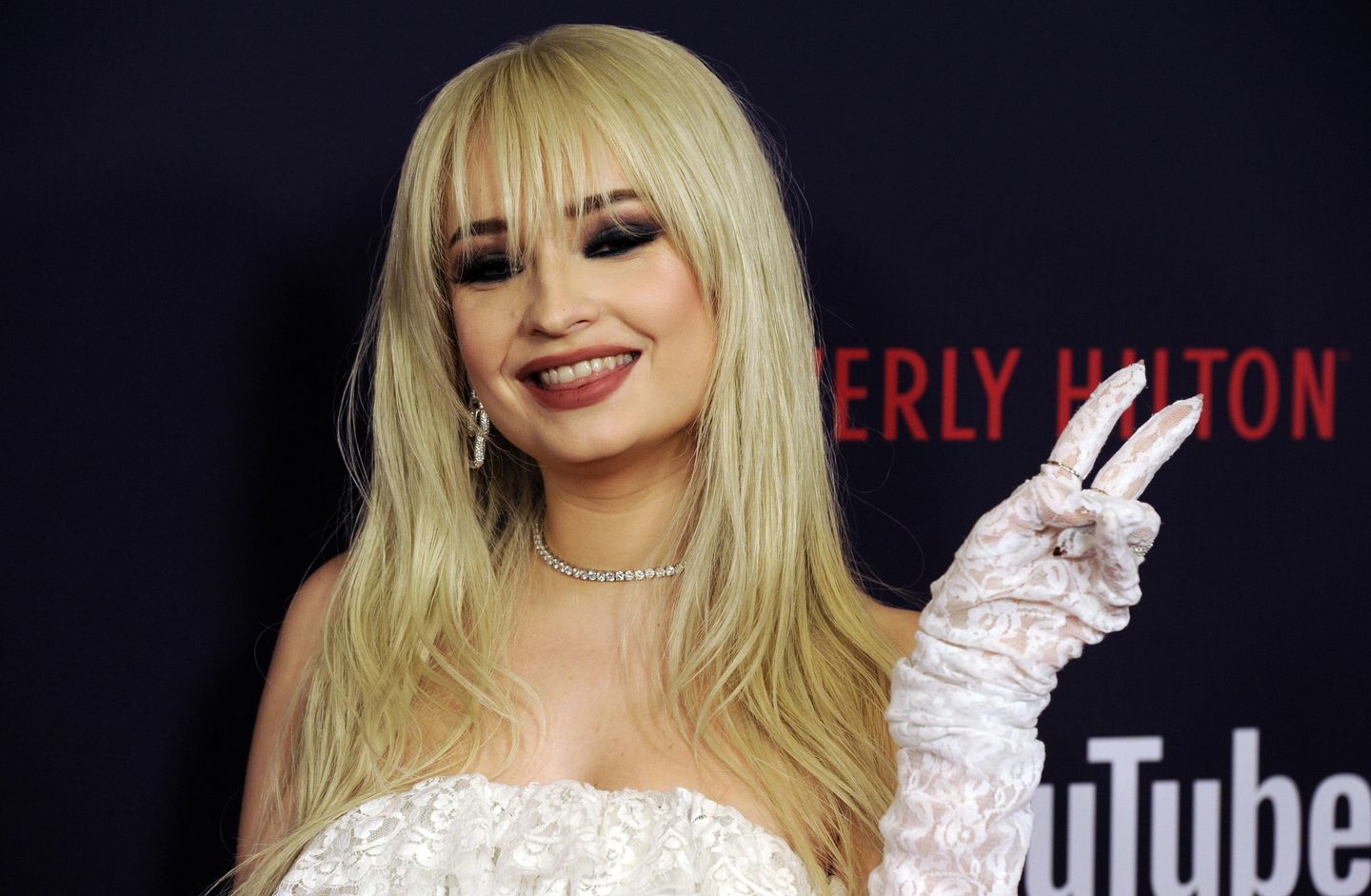 Transgender models are becoming almost as popular as bikinis when it comes to the Sports Illustrated swimsuit issue.
German pop star Kim Petras, who had gender-transition surgery at age 16, was one of the four celebrities selected to appear on the rotating covers of the 2023 swimsuit edition, but the singer isn't the first male-born figure to do so.
That title goes to Leyna Bloom, who appeared on the annual beach-fest's front cover in 2021.
The other three cover models are actress Megan Fox, supermodel Brooks Nader, and 81-year-old lifestyle guru Martha Stewart, who made history as the oldest model in the history of the swimsuit issue.
"It's definitely a scary time to be transgender in America, but there's also so much more representation than there's ever been, and there's so many things on the bright side," Ms. Petras told the magazine, which released its covers Monday.
"I do feel a pressure sometimes to represent the trans community with everything I do, because I feel very blessed that I am at this point where I have all these amazing opportunities that I've worked really hard for and feel so happy when I hear from trans people in general that they're inspired by me," the singer said.
Not everyone was thrilled with the specter of another distinction formerly reserved for women going to someone who was born male.
"The 2023 Sports Illustrated swimsuit edition cover model is a biological man with fake boobs. I really hope men are #Done with Sports Illustrated," tweeted Wisconsin conservative activist Scarlett Johnson.
Ezra Levant, publisher of Rebel News, tweeted: "Sports Illustrated goes trans for their swimsuit issue. I guess the Bud Light ad wizards had to land somewhere."
Indeed, there were plenty of comparisons to Bud Light, which saw its sales tank after issuing a commemorative can featuring transgender influencer Dylan Mulvaney.
"Well, I'm sure Sports Illustrated will profit from going full-trans-Wokee just as much as Anheuser Busch has," said another commenter.
.@SI_Swimsuit is obviously expecting men to ✅ off one of two boxes:

▫️I like looking at #trans men in bikinis

▫️I don't care that real women are being slowly and systematically erased from existence #KimPetrasIsAMan #SportsIllustratedSwimsuit #SportsIllustratedSwimsuitCover pic.twitter.com/wCSq9QdGCL


— Sammy Jo – Cooks 4U👩‍🍳 (@sammyjoms66) May 15, 2023
The 30-year-old Ms. Petras was billed as the "world's youngest transsexual" after doing a 2006 television interview in Germany describing her gender transition, which included starting hormone therapy at age 12, according to Heavy.com.
The pop star "made history as the first transgender woman to win a Grammy Award for Best Pop Duo/Group Performance," according to SI, referring to the 2023 award for the song "Unholy" with non-binary singer Sam Smith.
"The Grammy-winning pop star, a beacon of inspiration for the LGBTQ+ community, has blazed her own path to superstardom, but it has been anything but a straight line," said SI editor-in-chief MJ Day.