Prime Minister Anthony Albanese has described as absurd some of the claims made by opponents to the Indigenous Voice while accusing the Coalition of not acting in good faith on the issue.
Albanese, being interviewed on Sky News, said suggestions that the Voice would enable Indigenous Australians to stop Anzac Day were evidence the Coalition was focused purely on a scare campaign on an issue with which it did not want to engage.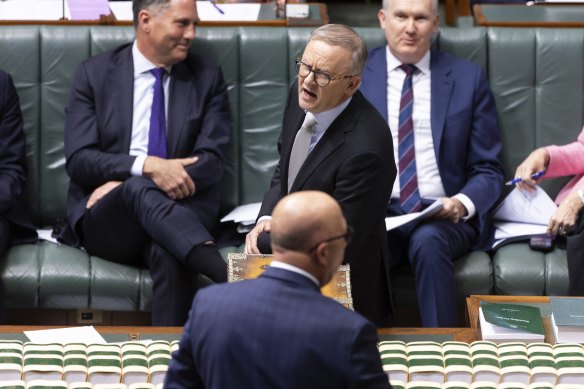 "Last week, you actually had them saying that Anzac Day would be threatened, the holding of Anzac Day, if there is a constitutional recognition of Aboriginal and Torres Strait Islander people through a Voice to parliament. Some of these scare campaigns, are quite frankly, absurd," he said.
"If you look at the legal opinions that have been published from people who are former High Court justices, including the Chief Justice, Justice French or Justice Hayne, or people such as Brett Walker or academics like Anne Twomey, their position is very clear – the proposed wording is legally sound."
The government is expected to release aspects of the Solicitor-General's legal advice surrounding the Voice proposal that is expected to go to a referendum in the second half of the year.
An exclusive Resolve Political Monitor poll, released today, showed millions of people are yet to commit to cast a ballot on the referendum.
A parliamentary inquiry is examining the proposed referendum question and is due to report next month.
Albanese said the Coalition's opposition to the Voice had been established even before the parliamentary process had been completed.
"They've known full well what the timetable is, and yet they've already made a decision. There's been no participation in good faith," he said.
"The National Party didn't there's a way to find out what the question was that you saw the dollar against. And that's the nature of the "No-alition" that we're dealing with."