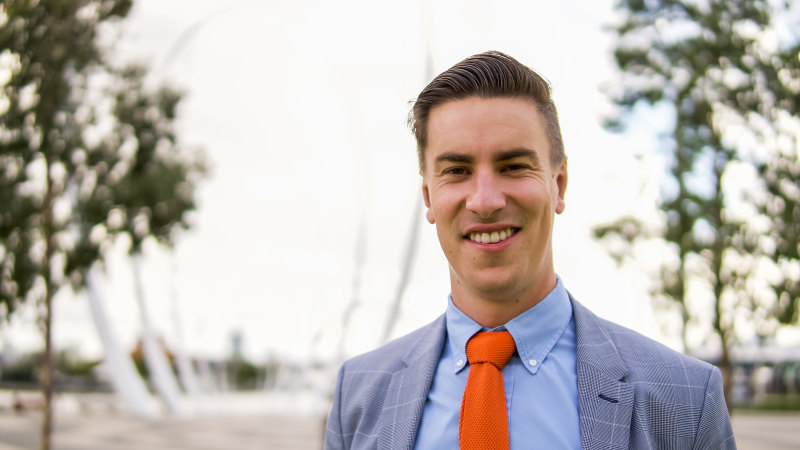 "The house and land development market has become so good at selling house and land packages to first time buyers that it has become the gravy train that has built some of these land development and building companies up for decades now to create suburbs like Baldivis, Ellenbrook and Yanchep that we really never should have had.
"This is unfortunately a reality of our state. A state that has always supported land developers over existing owners, over apartment developers, and it's gone too far."
The Urban Development Institute of WA has called for the foreign buyers scheme to be scrapped and for the state government to make the off-the-plan duty rebate scheme permanent and extend it to apartment projects under construction.
The scheme currently provides a 100 per cent rebate for residential apartments in multi-storey developments valued below $500,000, tapering to the 50 per cent rebate for apartments valued at $600,000 or more.
"The housing supply shortage is at critical levels," said UDIA WA chief executive Tanya Steinbeck.
"For apartment projects in particular, developers rely heavily on presales to make a project viable.
"These measures will assist in building much-needed consumer confidence and attracting investors in this sector of the market."
Fleskens said the foreign buyers surcharge introduced in 2017 was one of the worst economic mistakes made by the McGowan government since it was elected and had triggered a decline in apartment projects.
"It has to be the biggest embarrassment this state government has not been pulled up on," he said.
"There has been a 90 per cent drop-off in foreign buyers since 2015, buyers who are mainly long-term investors buying into the apartment market.
"That is one of the key reasons why apartment projects are struggling to get off the ground and why we are in this position in the rental market."
Loading
Fleskens said the state government anticipated $48 million in revenue over a five-year period through the introduction of the foreign buyers surcharge.
"Our yearly stamp duty for all foreign buyers before the surcharge was brought in was about $50 million a year," he said.
"Since the foreign buyers' surcharge was announced that has reduced to about $8 million, so every year we are losing over $40 million in missed stamp duty simply because we pushed away the foreign buyers.
"Immediately axing the surcharge is the ballast we need to move forward and start getting these apartment projects off the ground to increase the rental stock we so sorely need."
A state government spokeswoman said the government was looking at ways to boost housing and land supply, encourage urban infill and improve affordability.
The spokeswoman said a record 27,500 new homes were under construction and the stock of housing under construction was expected to ease and boost supply in the coming months.
However, REIWA chief executive Cath Hart said demand for housing in WA was expected to stay relatively strong due to population growth.
"WA's population grew 1.8 per cent in the year to September 2022 and the state government's recent mid-year budget review forecast further growth of 1.5 per cent in 2022/23 and again in 2023/24," she said.
"As more people arrive in WA, this will maintain the demand for housing and keep listings low. And with such tight rental conditions, more people will look to buy rather than rent."
Loading
Hart said long-awaited building completions remained a wild card for both sales and rental markets."As more COVID building-incentive new homes are completed, there may be an easing in both markets, but this will be offset by population growth," she said.
"New home approvals have also been falling, so this will also affect housing supply in the future."
Housing Industry Association executive director Michael McGowan said WA's main challenge remained in the supply of new housing, not the demand, with its monthly survey of the largest volume home builders showing new home sales increased 22.5 per cent in March.
"WA has a record number of homes under construction, a well-documented housing shortage, and construction delivery times hampered by skilled labour shortages," he said.
"The lack of skilled workers is preventing the completion of homes under construction with current estimates indicating that WA is short by 3,000-5,000 tradespeople needed to deliver the required number of homes each year."
The Morning Edition newsletter is our guide to the day's most important and interesting stories, analysis and insights. Sign up here.