"They may not reach the $1 trillion level next year as they thought," he said.
Loading
At the end of February, the stronger revenues and lower spending had the expected deficit for the current financial year $20.5 billion lower than forecast.
Also helping the budget bottom line has been a slight fall in the interest rates on government debt since the October budget.
Chalmers, in Washington for this week's round of International Monetary Fund discussions, said the Australian economy was likely to slow "quite a bit" over the next 12 to 18 months.
"It's one of the reasons why the strategy in this budget in May will be similar to the strategy in the budget in October, but it also needs to try and strike a balance between supporting people through a difficult time without adding to inflation but also making sure that we can grow out of this downturn by investing in our industries and in our energy market," he said.
But the Australian Greens believe the government could go much further to repair the budget and increase spending by overhauling the petroleum resource rent tax (PRRT) and introducing a 10 per cent royalty on offshore oil and gas projects.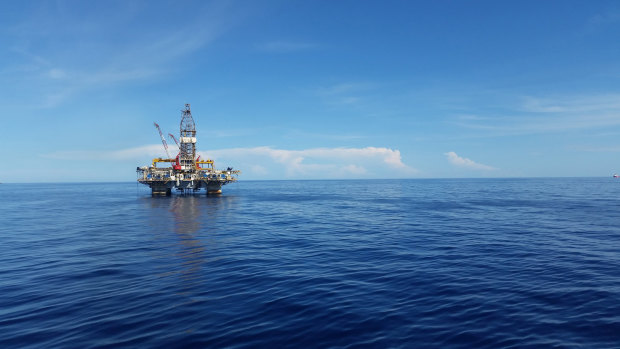 The government is considering technical changes to the PRRT, which this year is expected to raise $2.6 billion in revenue.
Costings of the Greens' proposal by the Parliamentary Budget Office finds such a change would increase tax paid by the sector by $94.5 billion over the next decade. It also cautions that the changes may result in some companies winding up projects earlier than expected as they would be financially unviable.
Loading
Greens leader Adam Bandt said the government should use its review of the PRRT to make changes that would benefit all Australians.
"This is the best chance we'll have in a generation to make these corporations actually pay the gas tax. Labor is talking about 'technical' changes, but that likely won't fix the fundamental problem," he said.
"If Labor's approach to taxing big corporations is like their approach to climate, Labor will offer a timid response that sees the problem get worse, and it will be up to the Greens to take on the gas corporations and pass a tax with teeth."
Cut through the noise of federal politics with news, views and expert analysis from Jacqueline Maley. Subscribers can sign up to our weekly Inside Politics newsletter here.