A firefighter who was injured and rushed to hospital while battling a blaze on Tuesday morning has died in hospital from her injuries.
Queensland Fire and Emergency Services said Izabella Nash died overnight from her injuries after responding to a significant factory fire at Slacks Creek, south of Brisbane.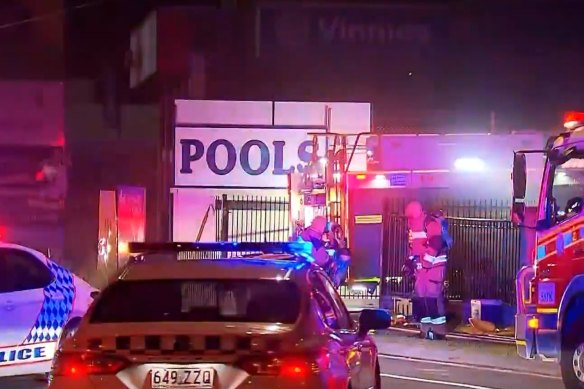 She was one of two firefighters rushed to hospital on Tuesday.
"Izabella Nash joined the Fire and Rescue Service in 2014 and served as a First Class Firefighter," QFES said.
"A second firefighter, Lia Drew, who is a Senior Firefighter, remains in hospital in a serious but stable condition.
"The thoughts of all QFES members are with Izzy's and Lia's families, friends and fellow crew members."
A crime scene was declared following the blaze and investigations were under way into how the firefighters were injured, including whether their breathing apparatus failed.
Dozens of paramedics and fire crews had responded to the incident about 2.30am on Tuesday, with smoke causing traffic congestion along the Pacific Motorway. A third person, a man, also suffered minor injuries.
The Queensland Ambulance Service said it was deeply saddened to hear of Nash's death.