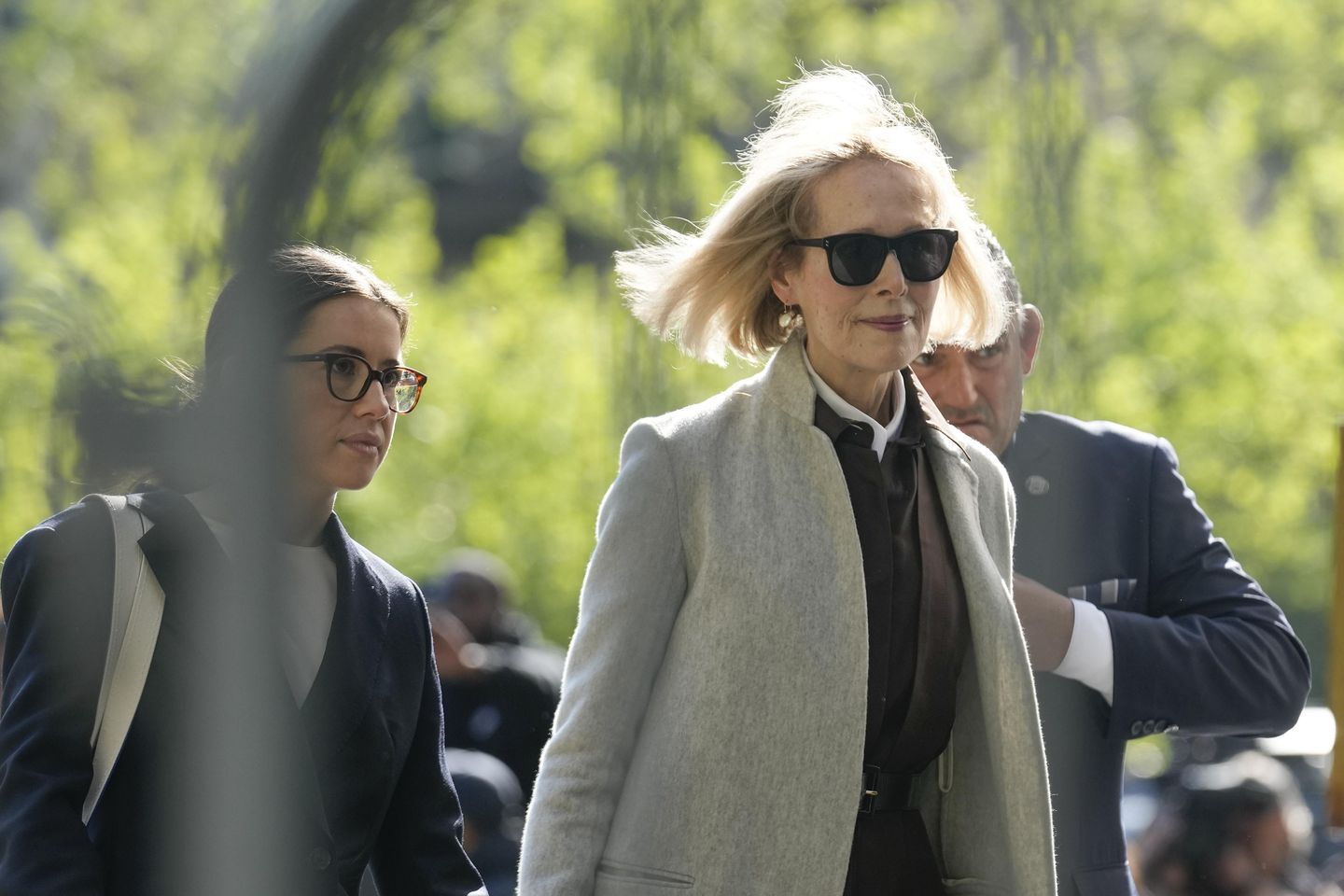 An attorney for E. Jean Carroll, the former magazine writer who successfully sued former President Donald Trump on sex abuse and defamation claims, says she will consider whether to file yet another lawsuit over Mr. Trump's comments at a CNN town hall.
During the prime-time session, Mr. Trump said Ms. Carroll was a "whack job" and that her assault claim was a "made-up story."
Ms. Carroll's lawyer, Roberta Kaplan, said they would consider another defamation suit.
"Everything's on the table, obviously, and we have to give serious consideration to it," the lawyer told The New York Times, which also interviewed Ms. Carroll following the civil verdict and town hall.
Ms. Carroll said she didn't watch the town hall live, but her lawyer sent a transcript of it to her in the morning.
"It's just stupid, it's just disgusting, vile, foul, it wounds people," she told the newspaper. "I am upset on the behalf of young men in America. They cannot listen to this balderdash and this old-timey view of women, which is a caveman view."
The Manhattan jury last week cleared Mr. Trump of raping Ms. Carroll in a Manhattan department store in the 1990s but ordered him to pay roughly $5 million, or about $2 million for assault and about $3 million for defamation.
Mr. Trump filed a notice of appeal with the U.S. Court of Appeals for the Second Circuit on Thursday, shortly after Judge Lewis Kaplan formally confirmed the jury's ruling and ordered Mr. Trump to pay Ms. Carroll.
Mr. Trump leads the GOP field in early polling on the 2024 presidential primary. 
CNN's decision to hold a town hall divided views, with some angry he received a big stage to slam Ms. Carroll and repeat unsubstantiated claims about the 2020 election in front of a Trump-friendly audience while others said it was a legitimate exercise for the news network to sit down with a former president and top 2024 candidate.