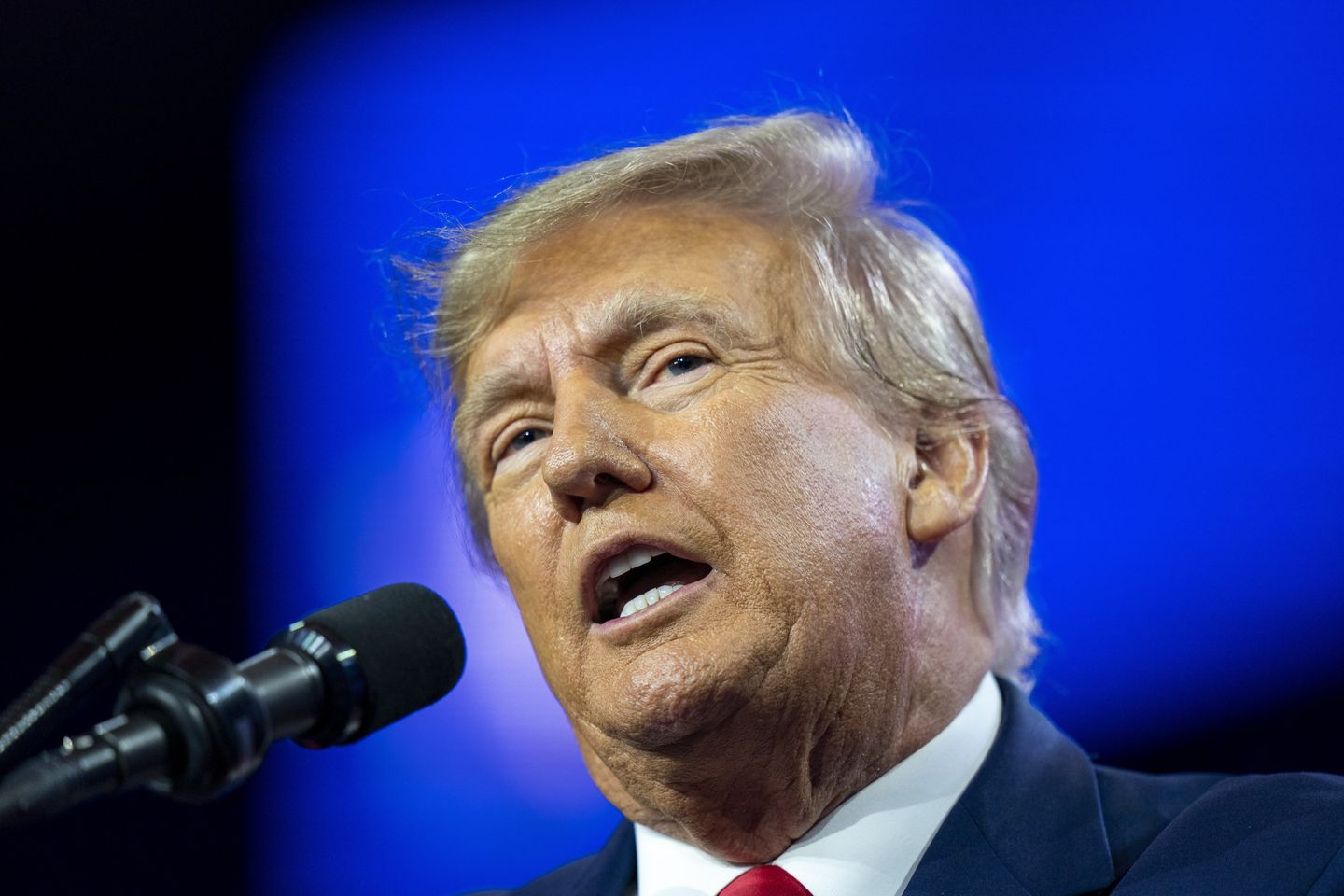 Former President Donald Trump defended going on CNN, which he often derides as "fake news," on Wednesday, saying both he and the liberal-leaning network profited.
Mr. Trump said that CNN "did the right thing" by hosting a town-hall meeting with Republican primary voters in New Hampshire, and that he was "happy to do it."
He aired his own message to a new audience and CNN got boatloads of new viewers, he noted.
"I got the word out to millions of people that would generally not hear this point of view concerning things such as the border, inflation, the economy, energy independence, the Afghanistan catastrophe and more," he told Fox News Digital.
The 2024 Republican presidential frontrunner not that "CNN is taking a lot of heat" for giving him a platform, even if host Kaitlan Collins repeatedly interrupted him, resulting in a couple of tense exchanges, including his calling her a "nasty person."
"I think CNN did the right thing by putting me on. All you have to do is look at their fantastic ratings," he told Fox.
The program was indeed a ratings smash.
Nielsen said the town-hall meeting drew 3.3 million viewers, including 780,000 people in the advertising-critical 25- to 45-year-old age group.
Both numbers are several times what CNN typically draws for the 8 p.m. EDT slot, usually hosted by Anderson Cooper, and it made CNN the most-watched cable network of the evening.
But CNN came under withering criticism, some of it even internal, for putting Mr. Trump on the air.
Network host Jake Tapper said after the 70-minute meeting that it would take hours to face-check all of Mr. Trunp's "lies."
Media reporter Oliver Darcy wrote in the network's "Reliable Sources" newsletter that "it's hard to see how America was served by the spectacle of lies that aired on CNN."
Rep. Alexandria Ocasio-Cortez said "CNN should be ashamed of themselves" while the program was airing.
"They have lost total control of this 'town hall' to again be manipulated into platforming election disinformation, defenses of Jan 6th, and a public attack on a sexual abuse victim," she wrote on Twitter.