Breaking news in the parliamentary committee inquiry into former federal minister Stuart Robert and his dealings with a consulting firm called Synergy 360.
Remember, this is the company that was co-owned by two of Robert's friends, David Milo and John Margerison, and to which Robert gave advice.
Synergy 360 helped companies procure millions of dollars of taxpayer funded contracts, some of which were from departments of which Robert was later the minister.
Margerison, who also ran Robert's local fundraising committee, was asked about an email from 2017 in which he wrote that he intended for any future earnings from his 20 per cent shareholding in Synergy to be sent to another company called APUT.
Margerison has just told the committee that APUT refers to a company called Australian Property Trust (APT).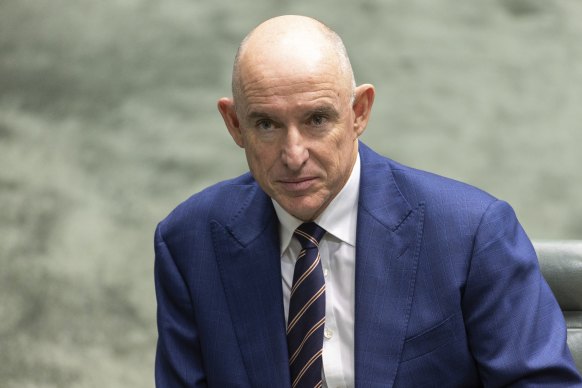 It's never been shown before whether Robert stood to receive a financial benefit from Synergy's dealings, but he did have an interest in APT.
Margerison told the committee he received no funds from Synergy, but the 2017 email suggests that Margerison had planned to send future earnings to APT.
Robert's register of members interest from 2017 recorded that he held a stake in APT.
Margerison told the committee, "I had a business relationship with Mr Robert at one point in time, that finished about the end of 2018."
Robert became assistant treasurer in August that year, and minister for government services and the National Disability Insurance Scheme from May 2019.
Margerison said that, until the business relationship ended, 45 per cent of the earnings from Synergy 360 into APUT would have gone to his family trust, 45 per cent to Robert's entity and 10 per cent to others.
Robert has been approached for comment.