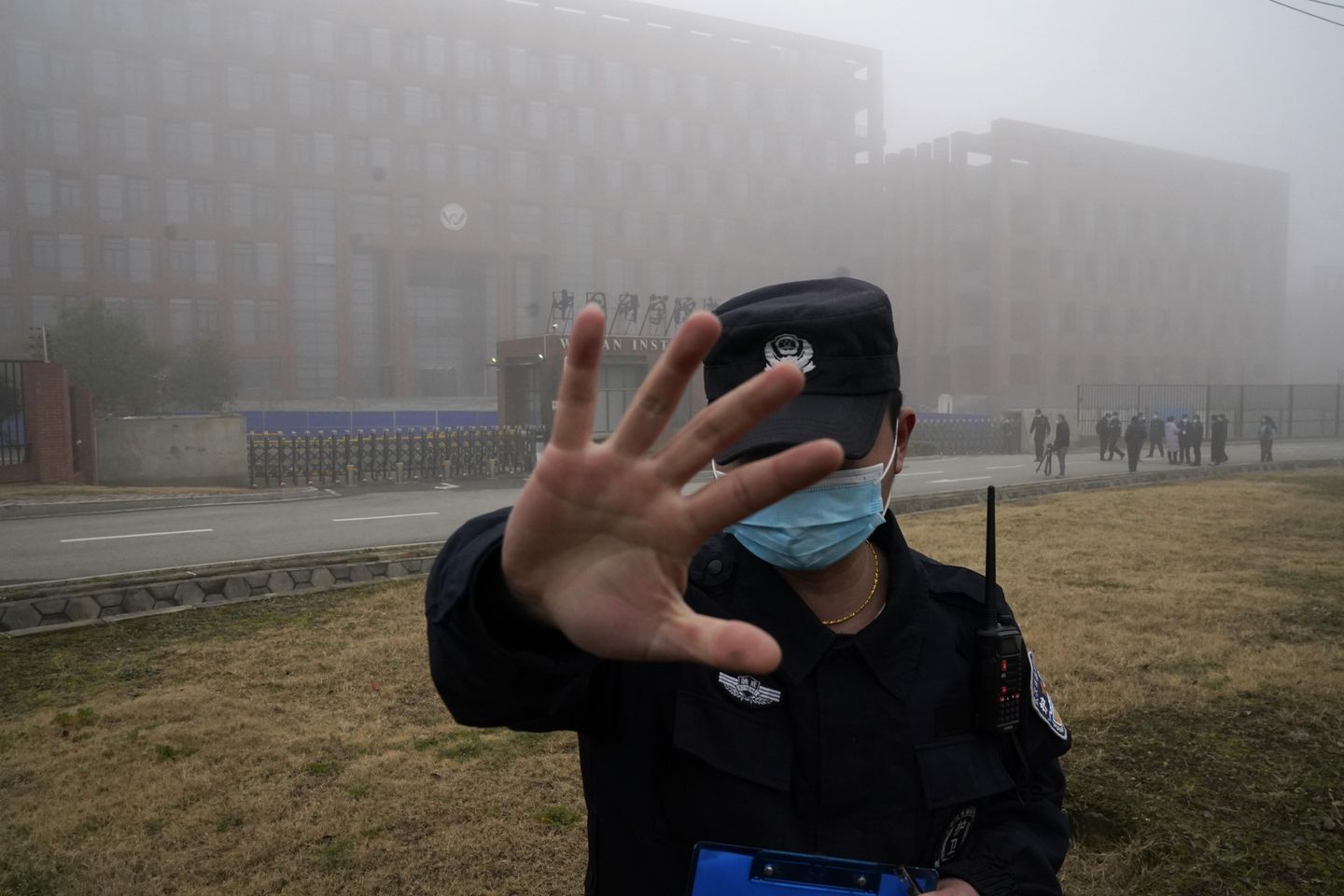 A newly released Senate report on the origins of COVID-19 points to two separate leaks at Chinese labs as sparking the global pandemic.
After an 18-month probe weighing the likelihood of a transfer of the virus from an animal versus spilling out of a lab, the 300-page report released Monday concludes that the preponderance of evidence suggests that the pandemic was caused by unintentional research-related incidents dating as far back as mid-October 2019.
"Epidemiological and genetic molecular analyses of the early published circulating Wuhan SARS-CoV-2 strains supported the possibility of two spillover events two or more weeks apart," reads the report, issued by Sen. Roger Marshall, Kansas Republican and a medical doctor.
"This assessment was made based on minor genetic differences in early circulating strains suggesting that two lineages of the same virus may have emerged simultaneously and progressed on different paths or sequentially separated by some period of time," the report continues. "One lineage showing more mutations than the other implying it had been circulated longer than the other or had potentially passed through more individuals."
The report, which was prepared by Dr. Robert Kaldec, who spearheaded Operation Warp Speed which led to the rapid development of U.S. COVID-19 vaccines, notes that epidemiological modeling and early reports of COVID-19 cases suggest the two separate spillover events occurred within weeks of each other in fall 2019 in Wuhan, China.
Those spillover events were followed by a surge of cases that gripped the city in late January and early February 2020.
Previous investigations have proposed a single lab leak emanating from the Wuhan Institute of Virology, which was known to host U.S-backed virus research.
Some lawmakers have said that this work amounted to "gain of function" research involving making naturally occurring viruses more transmissible to humans.
Dr. Anthony Fauci, a former director of the National Institute of Allergy and Infectious Diseases, has insisted to Congress that the virus that caused the pandemic was not related to the viruses that its U.S. grantee, EcoHealth, studied in Wuhan.
The researchers behind the report Monday highlight steps taken by the Chinese Communist Party to begin developing a vaccine between the time of the first leak, which went unnoticed outside of China, and the surge of cases in early 2020.
Chinese military scientist Dr. Zhou Yusen filed a patent for a COVID-19 vaccine on Feb. 24, 2020, that would have required weeks of work sequencing the new virus, according to the researchers behind the report.
Mr. Marshall also points to the Wuhan Institute of Virology's deletion of its online database of virus samples on Sept. 12, 2019, as raising suspicion that Chinese officials were aware of the virus long before they sounded the alarm globally.
China has consistently denied that the virus leaked from a lab, and has stood by early conclusions that the virus transferred naturally from animals to humans, most likely at a wet market in Wuhan.
The Department of Energy recently concluded that the COVID-19 pandemic most likely resulted from a laboratory leak in China. It based its conclusion on new intelligence, further review of academic literature, and consultations with experts outside the government.
Yet the conclusion was described as "low confidence," meaning uncertainty about the origins remained.
Multiple agencies have been trying to pinpoint the source of the virus for years.
The FBI concluded with moderate confidence that a lab leak was responsible for the virus' spread. Intelligence agencies have determined with low confidence that the virus emerged from natural channels, according to a review that President Biden ordered in 2021.
Republican lawmakers are pushing for the declassification of information that agencies have used.
The researchers behind Monday's report concede that both the natural and lab-leak theories are "plausible," but that "data required to support a natural zoonotic source is dependent on information provided by China, and that is incomplete or contradictory."
"While today's new report reaffirms much of my previously stated findings on COVID-19's origins, we still need more transparency from the U.S. government-specifically the NIH- and China," Mr. Marshall said in a statement accompanying the release of the report.
"We must also stop Gain of Function research until we can establish additional guardrails to make sure risky lethal research never leaks again," the doctor-senator said.
• Tom Howell Jr. contributed to this report.