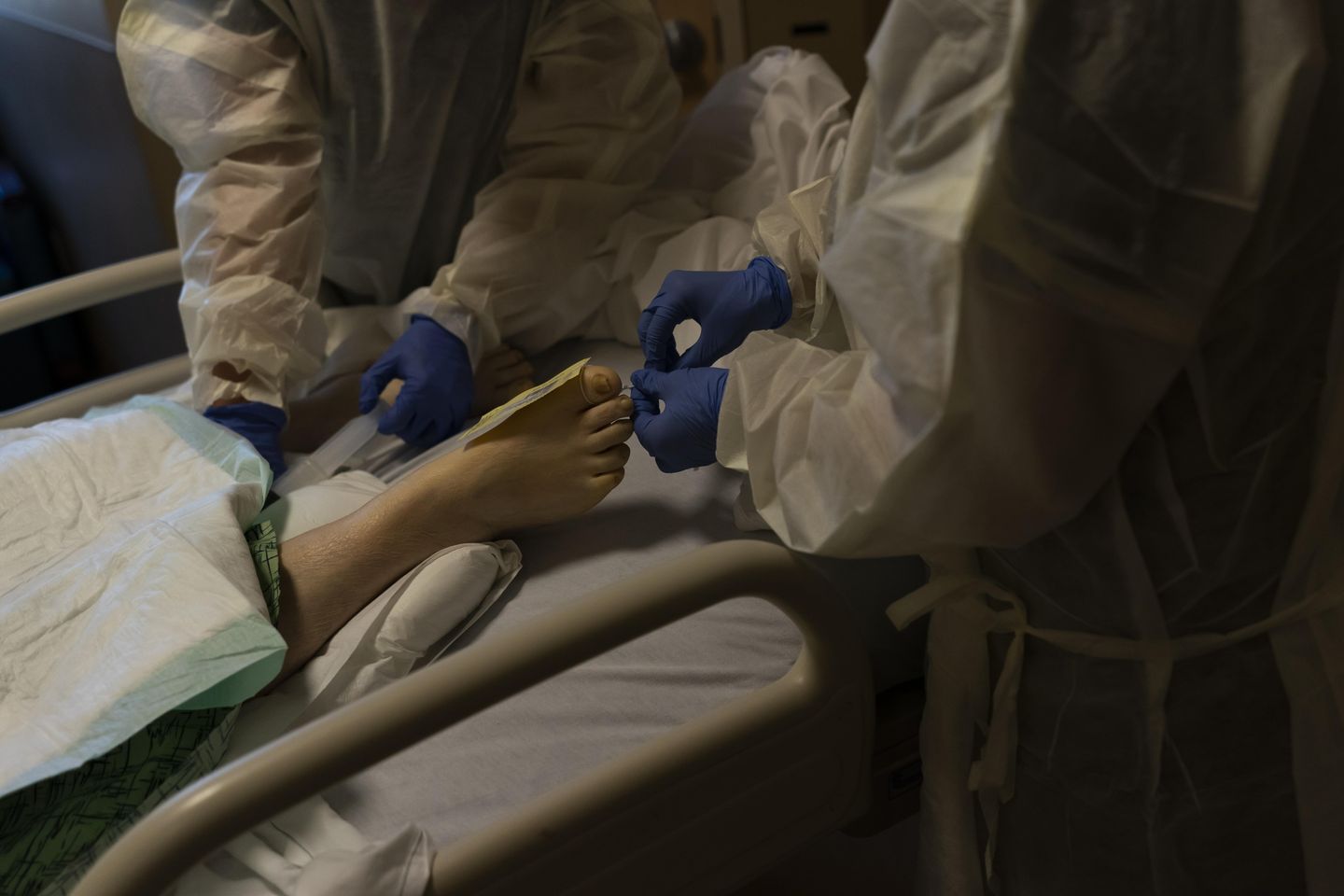 More than 100,000 registered nurses have quit during the past two years due to COVID-related burnout, and one-fifth of the rest plan to leave by 2027, according to an industry survey released Thursday.
A total of 29,472 registered nurses and 24,061 licensed practical nurses responded to a questionnaire last year from the National Council for State Boards of Nursing, a nonprofit that oversees state nursing licensure examinations.
Among RNs surveyed, 610,388 older nurses and another 188,962 nurses younger than 40 reported an "intent to leave" the workforce by 2027 due to stress, burnout and retirement.
The NCSBN also reported that 33,811 licensed practical nurses and vocational nurses — who work primarily in long-term care with elderly and disabled patients — quit during the past two years.
The most frequent reasons nurses cited for leaving were COVID-19 stressors, safety concerns about staffing, workplace violence, lack of appreciation from hospital administrators and poor financial compensation, said Maryann Alexander, NCSBN's chief officer of nursing regulation.
"We need to start listening to the nurses themselves and addressing the problems they are identifying," Ms. Alexander told The Washington Times. "The height of COVID-19 may be over, but the workplace issues identified by our research remain."
The survey found that 62% of nurses said their workloads increased during the pandemic, as many older nurses retired and younger nurses worked longer hours to cover patient surges.
Large shares of nurses reported feeling emotionally drained (50.8%), used up (56.4%), fatigued (49.7%), burned out (45.1%) or at the end of the rope (29.4%) "a few times a week" or "every day" last year. Nurses with 10 years or less in the profession were more likely than others to flag these issues.
Ms. Alexander, who is also a registered nurse, said the NCSBN projects the nursing shortage "will get worse" if hospitals ignore the study's findings.
"This trajectory is why we are calling on health care leaders to address the problems and develop new ideas and initiatives to stem the tide of mass resignations," she said in an email.
For more information, visit The Washington Times COVID-19 resource page.