Collingwood coach Craig McRae has explained his teams "take the stairs" mantra for this season.
The Age reported on the stairs plan earlier this month.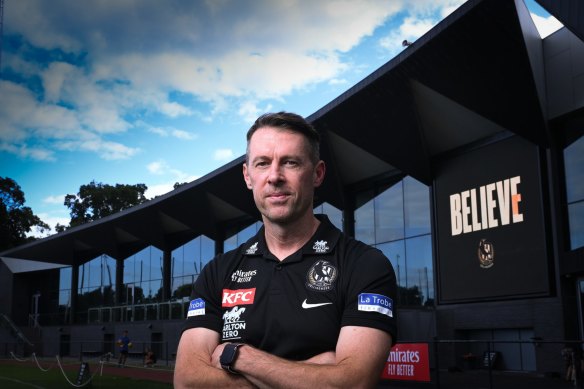 "I wasn't too keen for this to get out, but as always, things get out," McRae told Fox Footy.
"I went overseas in the off-season and I kept seeing everyone take the escalators, you get off the tube and there was this mighty stairwell that no one would use.
"Everywhere I went I was consumed by the lack of the use of the stairs.
"I kept seeing this and thought that most people in life want to take the easy option, and in our game, to rise up the ladder you need to take one step at a time.
"So we have a ladder in the team room to represent that. We need to take one step at a time, so we have to take the stairs. We have done some stuff at the MCG, walked most of the steps here and this year we want to take the hard road, if there is an easy option, we will take the hard one.
"The boys have taken it too far, to be honest, there are pictures of boys in all different positions on the stairs, but we have to take things one step at a time to qualify for the finals."