Hipkins and Sunak first joked on Twitter about sausage rolls when Sunak sent him a congratulatory tweet back in January after New Zealand's leadership handover when Hipkins promised to bring the tomato sauce, if Sunak made good on his promise to offer sausage rolls.
Photographs released by Number 10 show the pair tucking into the sausage rolls with the bottle of tomato sauce sitting on the table between them.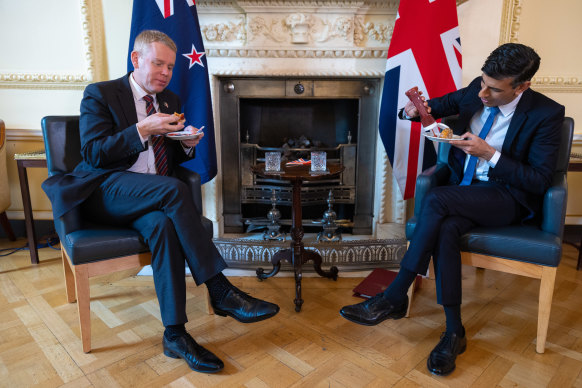 During his interview, Hipkins declined to say if he thought New Zealand would become a republic in his lifetime but said he thought it would happen "eventually", though most Kiwis subscribed to the view that "if it's not broke, don't fix it".
"I describe myself as a technical republican," he said.
"If I was designing a system this wouldn't be the system that I would design but I also don't think it's a pressing issue, there's a lot happening and this wouldn't be at the top of the list.
He said that if there were a time to start a conversation about changing the constitution it would have been following the death of Elizabeth II last year.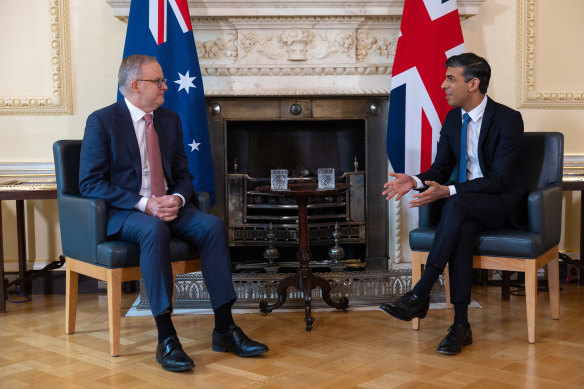 "There hasn't been a groundswell for even having the debate," he said.
Hipkins, like Australia's Prime Minister Anthony Albanese had to swear allegiance to the newly crowned King. He said it did not feel weird because the King is New Zealand's head of state.