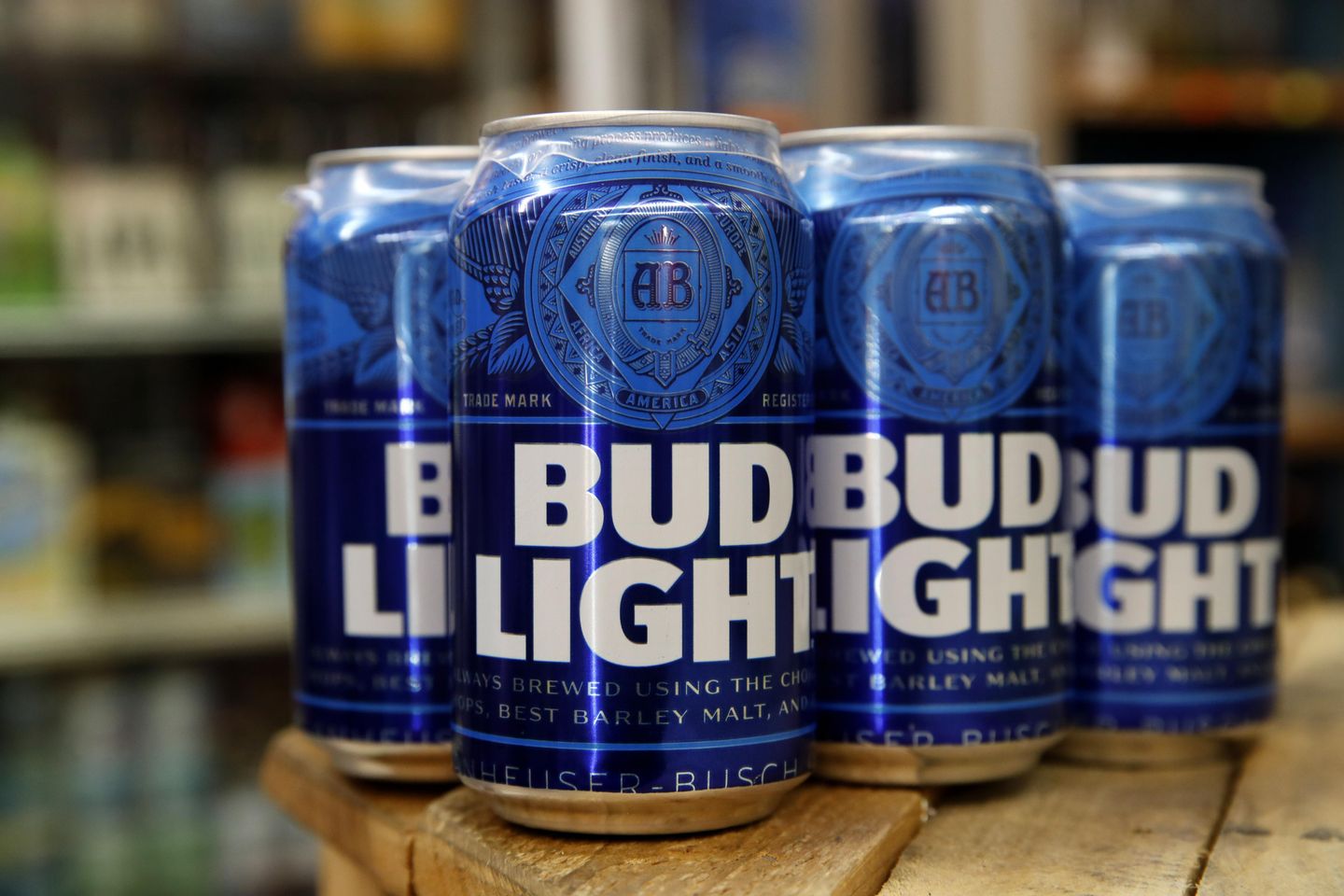 The Bud Light marketing executive who sought to update the beer's "fratty" image has reportedly taken a leave of absence following boycotts and outrage over the brand's partnership with a transgender influencer.
 
Alissa Heinerscheid, Bud Light vice president of marketing, will be replaced by Budweiser global marketing vice president Todd Allen, according to Friday reports in industry outlets Beer Business Daily and AdAge.
 
Ms. Heinerscheid, who has led Bud Light marketing since June, was widely blamed for the decision to put Dylan Mulvaney on a commemorative can to celebrate the transgender celebrity's "365 Days of Girlhood," spurring outrage and boycotts on the right.
 
"Anheuser-Busch has shared a statement with BBD on management changes to Bud Light in the wake of the Dylan Mulvaney can controversy," said Beer Business Daily in a letter posted to its clients. "Former Bud Light marketing VP Alissa Heinerscheid, who was at that post for not quite a year, is off the brand. We understand she has decided to take a leave of absence."
 
The Washington Times has reached out to Anheuser-Busch for comment.
 
In addition, lobbyists and former Republican aides Sean McLean and Emily Lynch of Origin Advocacy have been hired to represent Anheuser-Busch, according to Fox Business, citing an April 1 lobbying disclosure form.
Bud Light marketing VP behind Dylan Mulvaney partnership takes leave of absence, will be replaced by Budweiser exec  https://t.co/cX75WCmRMs


— Not the Bee (@Not_the_Bee) April 22, 2023
Conservative commentators cracked open a celebratory brew, figuratively speaking, upon hearing the news.
 
"The Bud Light executive who came up with the Dylan Mulvaney campaign is now gone from the company. I told you this boycott was working. We got actual results. A victory for Team Sanity," tweeted Daily Wire podcaster and author Matt Walsh.
 
Former Fox News Channel anchor Megyn Kelly, who now hosts a Spotify podcast, tweeted: "Bud Light waves the white flag, ousting disastrous VP of Mktg, weeks after destroying its own brand by going woke on gender. Let that be a lesson to other corporations. We've HAD IT."
Bud Light sales dropped amid the brewing outrage. The beer posted declines in off-premise dollar sales (nearly -7%), volume (-10.7% and dollar share (-3.7%) for the week ending April 8, according to Brewbound.
Critics launched boycotts of the brand, stoked by an April 3 video posted by Kid Rock showing him shooting cases of Bud Light with a rifle.
Ms. Heinerscheid became the face of woke corporate America when she disparaged Bud Light's image in a March 30 interview on the "Make Yourself at Home" podcast, which coincided with custom cans featuring Dylan Mulvaney.
 
Dylan Mulvaney, who has 10.8 million followers on TikTok, also posted a video in a bubble bath drinking Bud Light. The custom cans were made for the social-media influencer and not offered for retail sale.
 
"We had this hangover," said Ms. Heinerscheid. "I mean, Bud Light had been kind of a brand of fratty, kind of out-of-touch humor, and it was really important that we had another approach."
 
Bud Light released a patriotic ad featuring its iconic Clydesdale horses last week, while Anheuser-Busch CEO Brendan Whitworth issued a statement that didn't apologize but emphasized the brand's history and American values.
 
"We never intended to be part of a discussion that divides people. We are in the business of bringing people together over a beer," said Mr. Whitworth in the April 13 statement.