Australia's beleaguered migration system is undermining the nation's regional influence in the increasingly unstable Indo-Pacific, according to a review that warns major reform is required to fix critical labour shortages and weakened international ties.
The government review, headed by former senior public servant Martin Parkinson, says Australia's slow and outdated migration processes lack policies to plug the haemorrhaging care sector, facilitates exploitation of temporary workers and is keeping families separated for decades.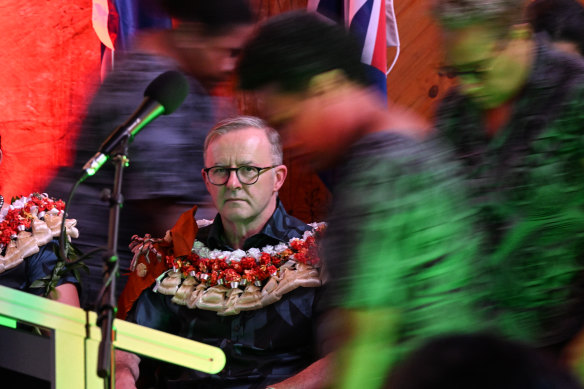 "Regional business and political leaders report they find it too difficult to travel to Australia, undermining Australia's influence and trade connections within the Indo-Pacific region," the review says, as well as finding the system is reducing opportunities "to strengthen ties in our region".
"The migration system has not assisted Australia to build diaspora communities from our closest neighbours in South-East Asia and the Pacific, again limiting people-to-people connections."
The lengthy delays faced by Indonesians applying for visas to visit Australia – blowing out by several weeks for a simple tourist visa at times – has been raised repeatedly by Indonesian President Joko Widodo, and was a key talking point when Prime Minister Anthony Albanese visited the archipelago last year.
The review comes at a time when Australia is looking to strengthen economic and cultural ties with Asian and Pacific neighbours to ward off China's approaches.
"There is growing international competition for highly skilled migrants, and Australia risks falling behind without more innovative and attractive visa products and service delivery," the review says, finding the skilled occupation lists and points tests used to select working migrants were not fit for purpose.
Home Affairs Minister Clare O'Neil is expected to pose some solutions to the dilemmas facing the migration system at the National Press Club on Thursday.