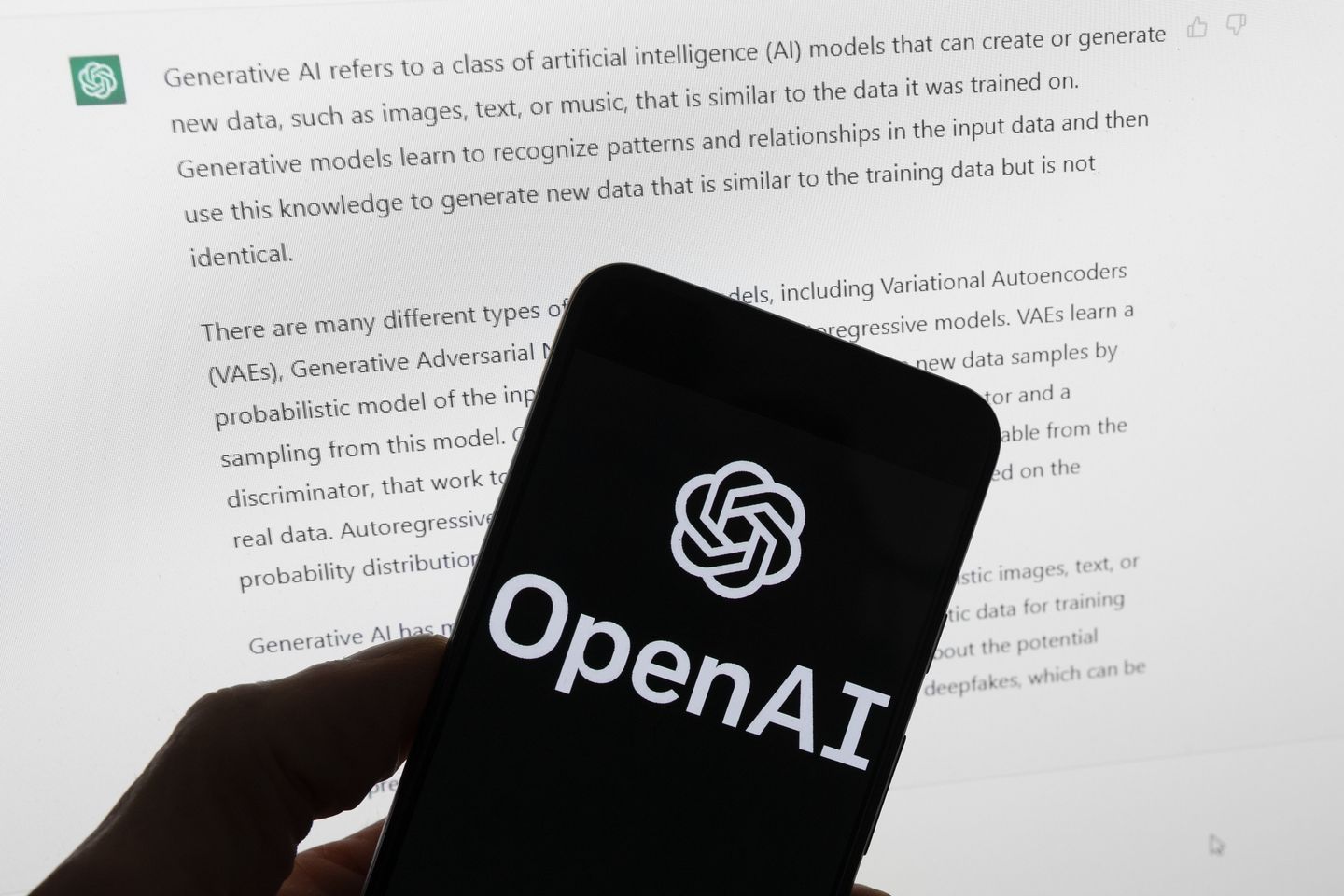 Even senators like to play with AI.
Sen. Richard Blumenthal employed artificial intelligence tools to compose and deliver remarks on his behalf at a committee hearing Tuesday focused on oversight of AI, showcasing the astounding and unnerving potential of the hot new technology as lawmakers begin writing rules to govern its use.
The Connecticut Democrat sat still and silent on Tuesday as a voice mirroring his own boomed through the Senate Judiciary Committee room, sounding a dire warning about technology outpacing the ability of the government to regulate it.
Mr. Blumenthal said he did not write or speak the remarks but let the AI chatbot ChatGPT serve as his ventriloquist. OpenAI CEO Sam Altman, whose company released its first prototype of ChatGPT in November, waited his turn to speak before the privacy, technology, and law subcommittee of the Senate panel as the statement was read out.
"That voice was not mine, the words were not mine, and the audio was an AI voice-cloning software trained on my floor speeches," Mr. Blumenthal said. "The remarks were written by ChatGPT when it was asked how I would open this hearing."
OpenAI's ChatGPT is one of the generative AI tools that may produce content — text, audio, and images — in response to user queries. Big Tech companies have rushed to develop the new tech and many different businesses are adopting it.
Google, for example, has partnered with the fast-food eatery Wendy's on a pilot program using artificial intelligence to converse with customers coming to its drive-thru, and Microsoft has incorporated ChatGPT into its Bing internet search program.
While the AI tools have positive potential benefits, Mr. Blumenthal focused on the nightmare scenario he foresaw resulting from people using the tools to impersonate him.
"The audio and my playing it may strike you as curious or humorous, but what reverberated in my mind was what if I had asked it and what if it had provided an endorsement of Ukraine surrendering or Vladimir Putin's leadership?" Mr. Blumenthal said. "That would have been really frightening and the prospect is more than a little scary."
Mr. Blumenthal is far from the only senator concerned about AI, and Congress is taking its first steps toward writing AI regulations.
Senate Majority Leader Charles E. Schumer recently started a push to write new AI rules in the Senate, with the stated goal of increasing accountability, transparency and responsibility while reducing misuse for things such as bias and disinformation. Mr. Altman was expected to deliver a message warning lawmakers that over-regulation could harm the development of the sector.